Welcome to MNTravelog.com!
Have you seen the movie "Before Sunrise"? The movie starred Ethan Hawke and Julie Delpy. The story went with a guy meeting a girl on a train and they wind up with an interesting night in Vienna. What we like about the movie is they didn't go to any specific places though they got the tourist map with them. What they did is they were simply roaming around the city and just sharing their thoughts to each other. Sometimes enjoying thoughts and sometime getting surprised.
MNTravelog is our comprehensive travel site for anyone who enjoys traveling and believe in exploring places, no doubt very special for us. It's our goal to share our true experiences, how we planned for the travel and break free all our readers from daily office schedule and chaos.
You must be wondering who we are?
My name is Muni Raj, Pen name as M with my partner Nidhi Raj ,Pen name as N.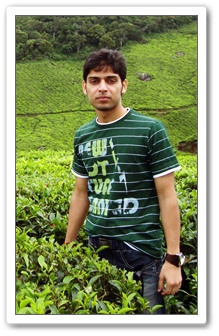 We are Software engineer by profession working in a MNC in India. So how we met and how this travel blog got formed. So I will let N tell you small story of ours. Over to you N…
Hello and welcome to MNTravelog. Holla , Namaste, Nihao to the person reading this. I am N. Our Story starts from Hyderabad another metropolitan of India. We both were then employed in a MNC. I met M with a professional reason. We were discussing ideas on sites and technologies as that is our profession. I Like (Loved) his creative ideas and zeal to develop it.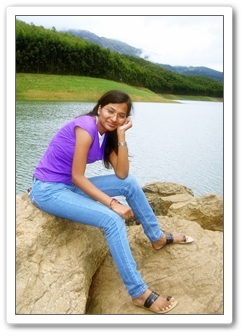 We both travel a lot together exploring the places and sharing our thoughts and knowing each other more. So we Travel together, share liking and website developers by profession and hence it gives birth to MN Travelog. Name must be quite obvious by now.
What we want to do?
We belong to one of the most dedicated; most employed and highly frustrated industry i.e Information Technology commonly known as IT. Where expectation always goes beyond dedication. So in this busy profession we enjoy and spend time all together by travelling to different places. We want to tell all our busy friends that how much ever you are busy you must find some time for yourself. And if small planning and research get as add-on to it this will lot of fun and specially Economic.
So we are giving a blend of Hectic Work , Refreshing Travel, Delicious Food and never ending Photography in MNTravelog to make it a special experience to all our friends and readers.
Cheers!
MN
"The world is a book and those who do not travel read only one page." – St. Augustine
Are any of our experience matches yours? Want to recommend us any you have?
Or
Want to update yourself with latest posts ?