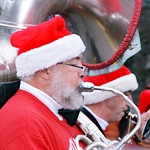 Overcast sky, light charming wind and cozy November winter. All along with a invitation to fairy color parade for us. Yes its start of HAPPY HOLIDAYS season!!!!
Toronto Santa Claus Parade is here to kick start the celebration.
Heading toward Toronto Santa Claus Parade, one of its kind oldest parade and great Canadian national treasure alive. Its start of Christmas celebration.  Its a great attraction for kids and youth.
Huge crowd gathered on both side of road to enjoy the parade. So bold colors , jiggles, cartoons, pretty girls and yes rhythmic bands. All one after the another different brand showing their creation. This was our first time we have seen something like this.
Enjoying with parade all including us were waiting for Santa special visit. Kids were all cheering for there favorite cartoon hero's.
Yes, they are blue and only one smurfette.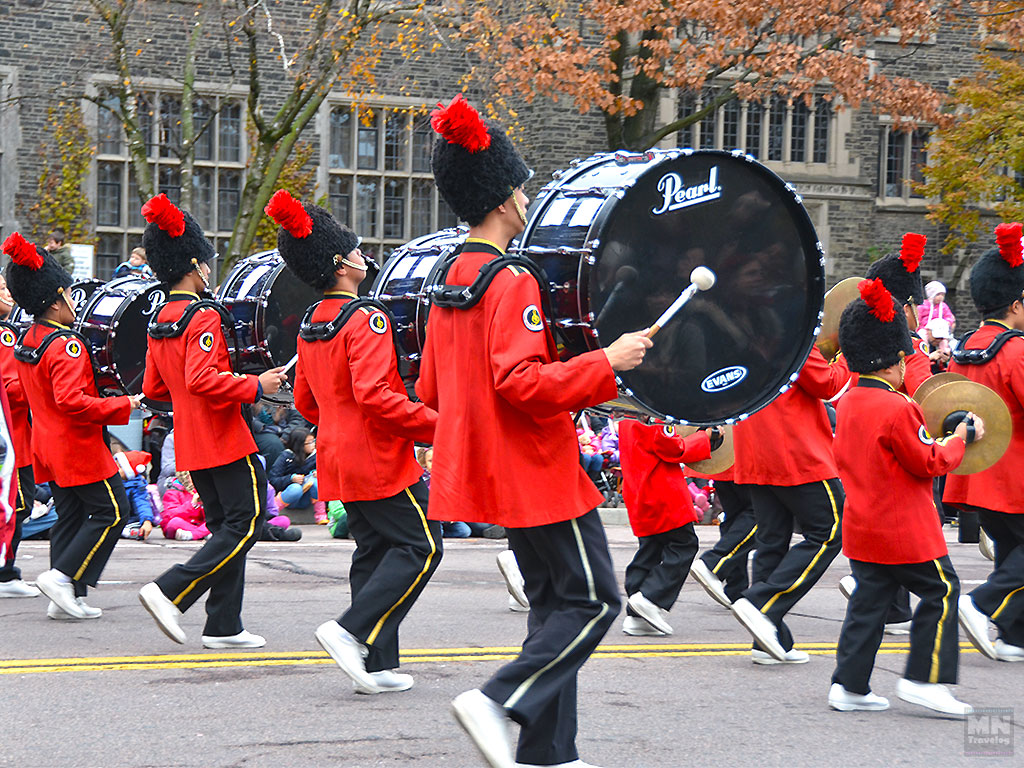 Jingle bells, jingle bells,
Jingle all the way…. Yes our Santa Claus..
This was our favorite click. The Santa kid suddenly came in front and no chance to loose this awesome shot. 🙂
Definitely, the best view is the Queen park in front of the Royal Ontario Museum. We can see the full parade coming and then moving across the park.
From which location did you enjoyed the parade and did you find it more colorful than the last year?
Like what you just read? Click the Subscribe button below!