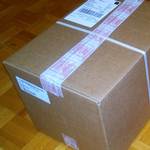 Welcome back friends. Happy New Year! Hope you had a good one. We decided to push back our posts for this one, eagerly waiting for our new year toy. The order for which is accepted, rejected, cancelled, reordered and delayed but is finally here to make you jealous :).
Yeah! It is beginning of a new era in our photography eyes and a extra travel luggage. Which of course M will be carrying :). Well this doesn't mean that we left behind our loving 'Nokia N8'. It is still our best companion for photography and fun.
OK no more hide and seek now, here it is…enjoy!
You can also check out the specs here Nikon D7000 and NIKKOR 18-200mm. Stay tuned for our upcoming photography series…