How stressful is traveling? Holidays are here and every calendar is booked with long holidays alert. Dreaming to fly away from daily hectic work schedule, living days of comfort, excitement and getting fully recharged. Yes everybody have a taste for its own kind of holidays.
But there is probable chance that this excitement can turn to stress when you are not sure about destination and holidays are just there. 
So lets burn down your stress with simple idea of thoughts…
Where to go?
Its holidays, lot of time in hand but where to go? We have figured out some amazing ideas for our muddled moods.
Tricks to unveil 7 travel ideas for three different moods
 Take a pen , paper is optional. For me only pen always works..
Write down first of all what you will really love to do this holiday? Don't go along with fashion. Every individual has its own mood to celebrate holidays. So first write down

'WHAT's YOUR MOOD'.
You may be tired of daily office and household jobs… "In mood of Rejuvenation"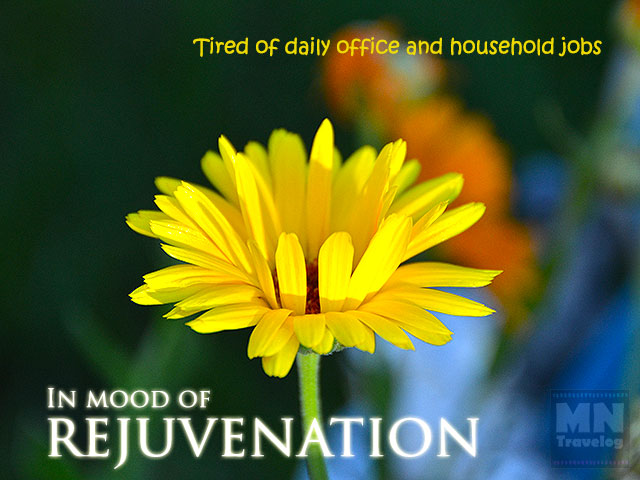 Travel Idea 1: How about a little pampering ? Book yourself a hotel or cottage and enjoy the service at door step. Enjoy and revamp yourself with cozy and luxurious rooms, delicious cuisine,massage, Jacuzzi, hot bath and other amenities. Here costing may be an issue. But lots of hotels offer deals on festive season which are easily affordable. You can easily find them in local deals website.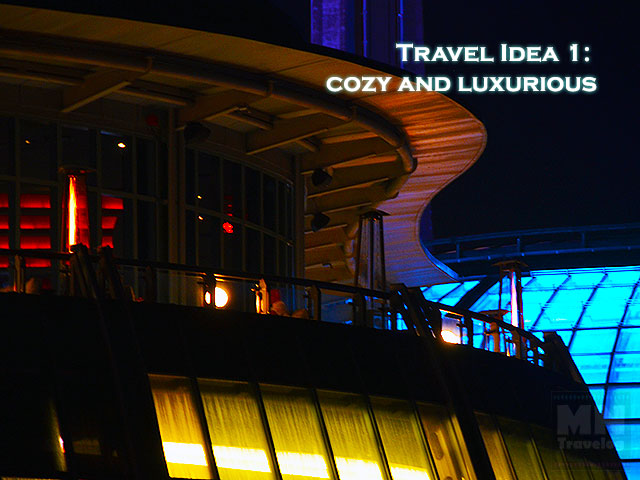 Travel Idea 2: Home exchange: This therapy is called environmental change. Home exchange is an idea where two families in different places want to enjoy holidays somewhere BUT as homely as their own. So the idea is why not find someone of our own kind? There are sites available where you can post ahead. Definitely this needs plan ahead or you may be lucky finding something on edge.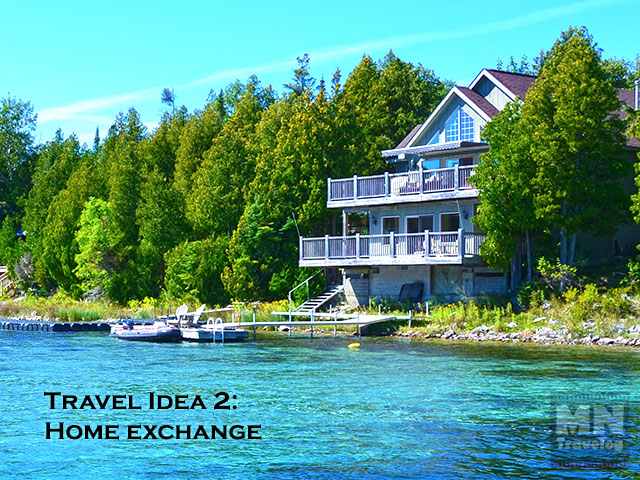 Travel Idea 3: Meeting parents: This is the most ancient way to spend you holidays. Travel to your parents and enjoy sight seeing , evening parties , family gossips and relive childhood all trough holidays.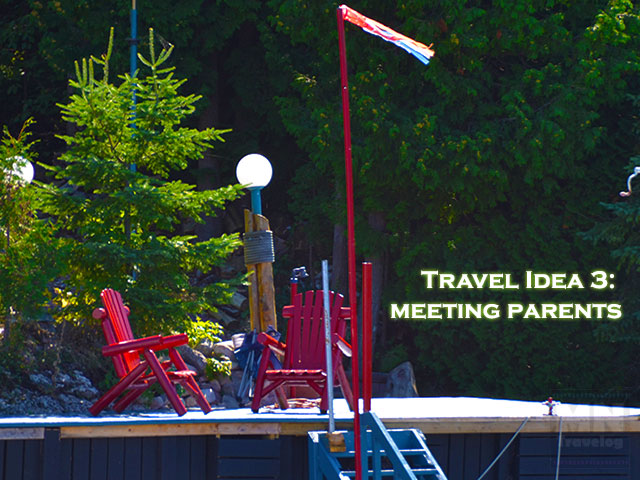 Second mood is lazy and wants someone else to plan. You want to visit some nice location but not exactly have time to plan or nerves are filled with boredom.
You have a destination in mind but feeling lazy to plan… "In mood of Bored"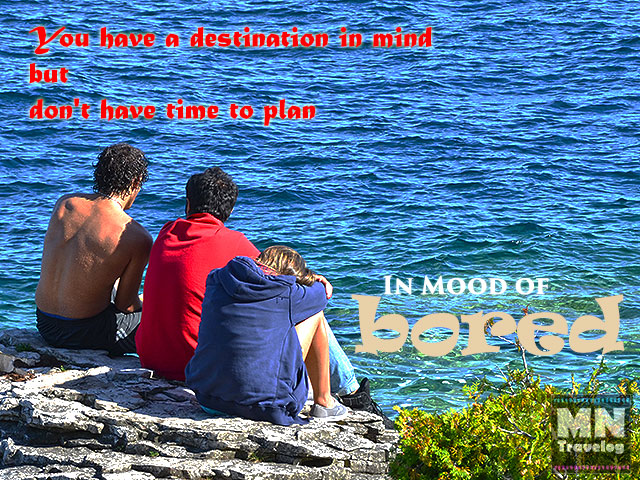 Travel Idea 4: Hating travel planning is obvious. It's not less than any project assignment at work unless you are pack and run kind.
One popular choice here is booking guided tours. Lots of touring company are earning high profit only with this idea. Definitely it comes at cost of travel fun but still taken over travel planning headache.
So first choose touring company giving package for your destination. Having listed that choose best one based on facilities, comfort and expense. Book ticket and you are all set to go. Do check for the comfort level at every stage with them else it could seriously screw your holidays.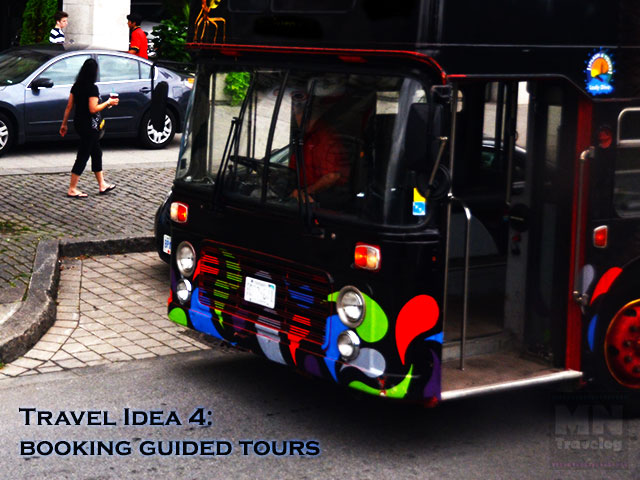 Travel Idea 5: Joining travelers in their group: This can be either join travelers in their travel or join travel groups. In both way you can share the load of planning with others. Though the earlier one is more relaxing and with guaranteed  travel fun. For Travel Group can be found easily on internet depending on your destination.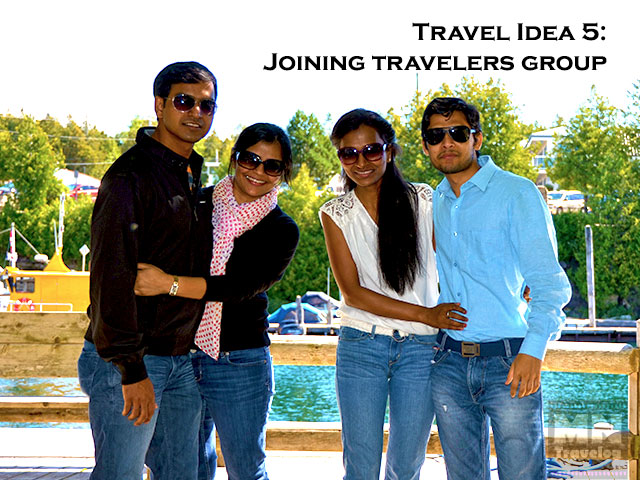 Well the last mood is bit determined and specific to what you heart says. You know what you want and have planned already with all you gear. We call it mood of excitement.
When you have specific event holiday or choice in mind… "In mood of Excited"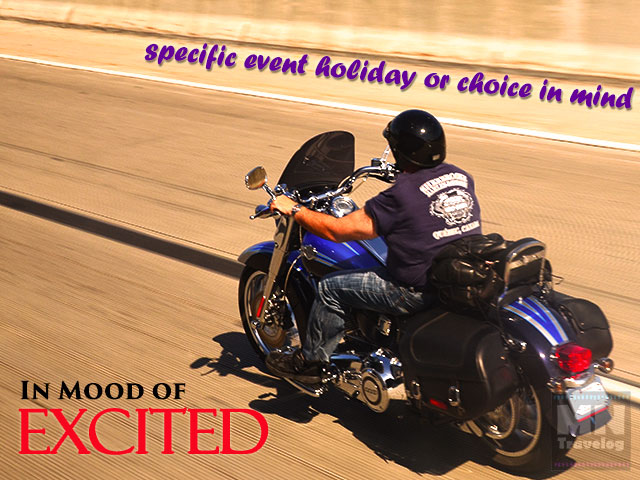 Travel Idea 6: Its winters here in Canada and crazy rush to travel somewhere warm.
Travel to Southern part of Northern America or may be Asian countries. List is all open for you. Just pack your backpack well.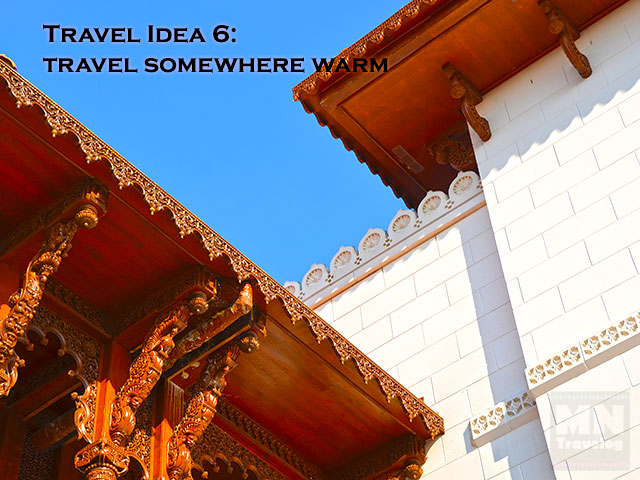 Travel Idea 7: Its winter here in Canada and you want to see ice festivals, do ice skiing , snow craft and many more..
Travel to Quebec, Montreal, Ottawa places known for celebrating winter with full zeal and fun. You may also choose some where even higher in altitude.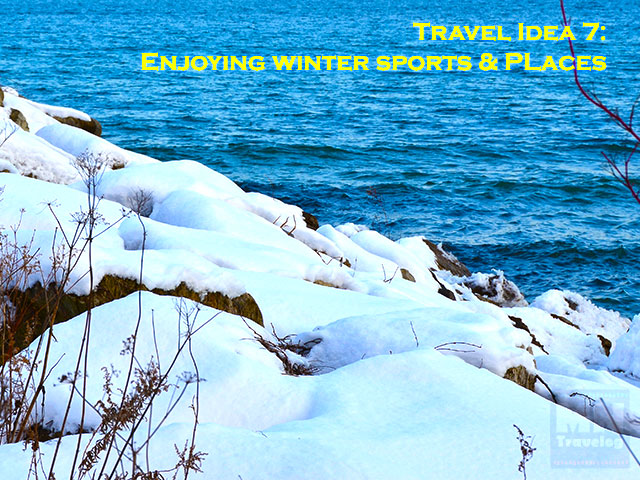 So the trick of asking yourself 'what kind of holiday i want' always works.
Holidays are defined to be enjoyed. And this holidays let's make our dream holiday come true. Wishing all our readers Happy holidays.. Share back with us how you spend your holidays…
If you have planned for a hectic trip and worried for work load after holidays. Trying making a gap with the returning dates and end of holidays 😉
What is your mood when you plan your travel? Write to us in comments below.
Did you liked what you just saw? Like us from sidebar, Subscribe below and Share with friends using sharing buttons!