A popular spot for getting wowed and amazed in the mist of spectacularly falling water from the height of 54 m (177ft) and we stood at the edge of it.Totally astound. Falling water which could have filled millions of bathtub in a minute falls on crest line with roaring sound. Its just amazing to see such volume at first site.
The power of Horseshoe falls can be easily seen by the mist rising up and definitely you have got wet while making your way close to falls and drawing crowd.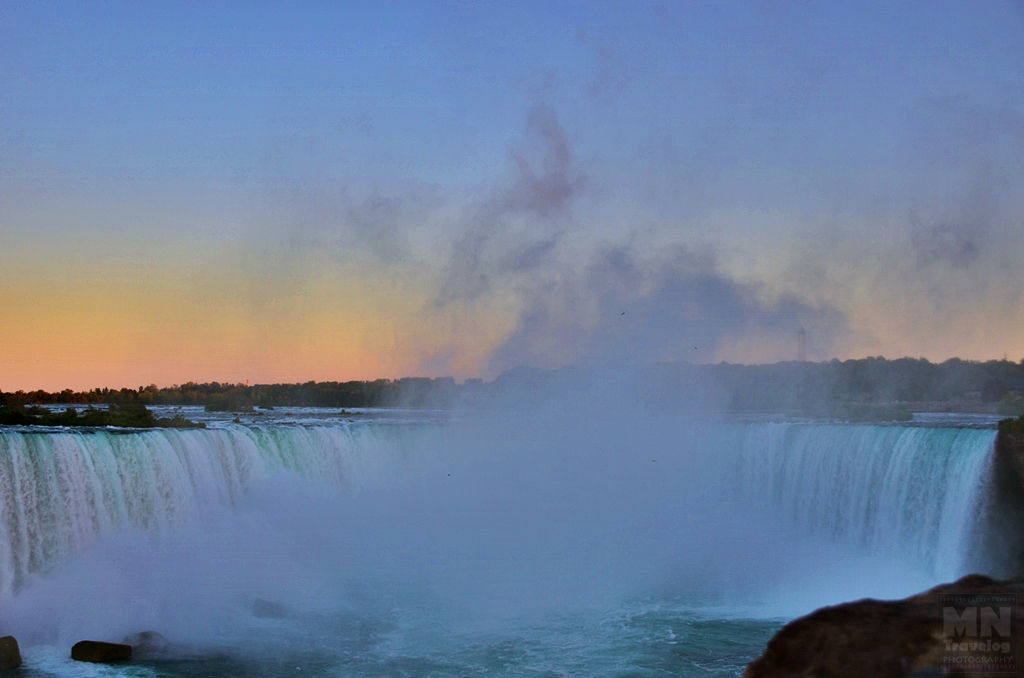 Horseshoe falls : 12000 years old attraction!
The falls actually have two parts. One on the US side and other is the horseshoe shape at Canadian corner. Which is Nine times of US edge. Niagara Falls popularly known as Horseshoe falls in Canada is currently wearing its way back approximately 1 foot/year.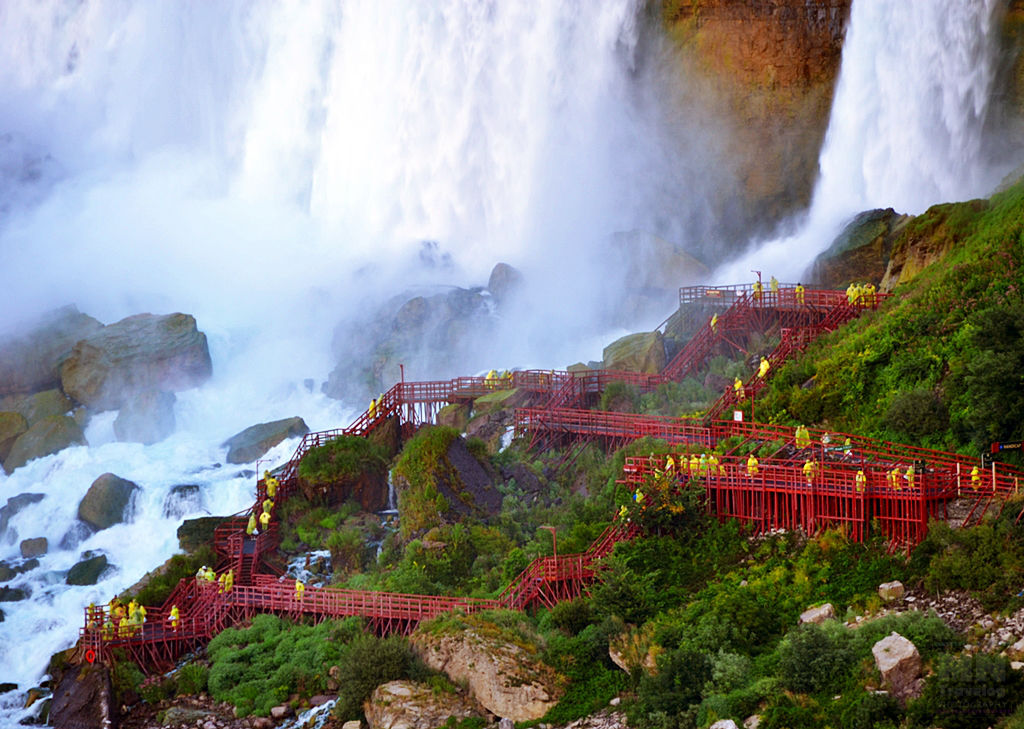 The US end has two falls one is the American Falls and the other is Bridal Veil Falls(florescent green fall in right corner).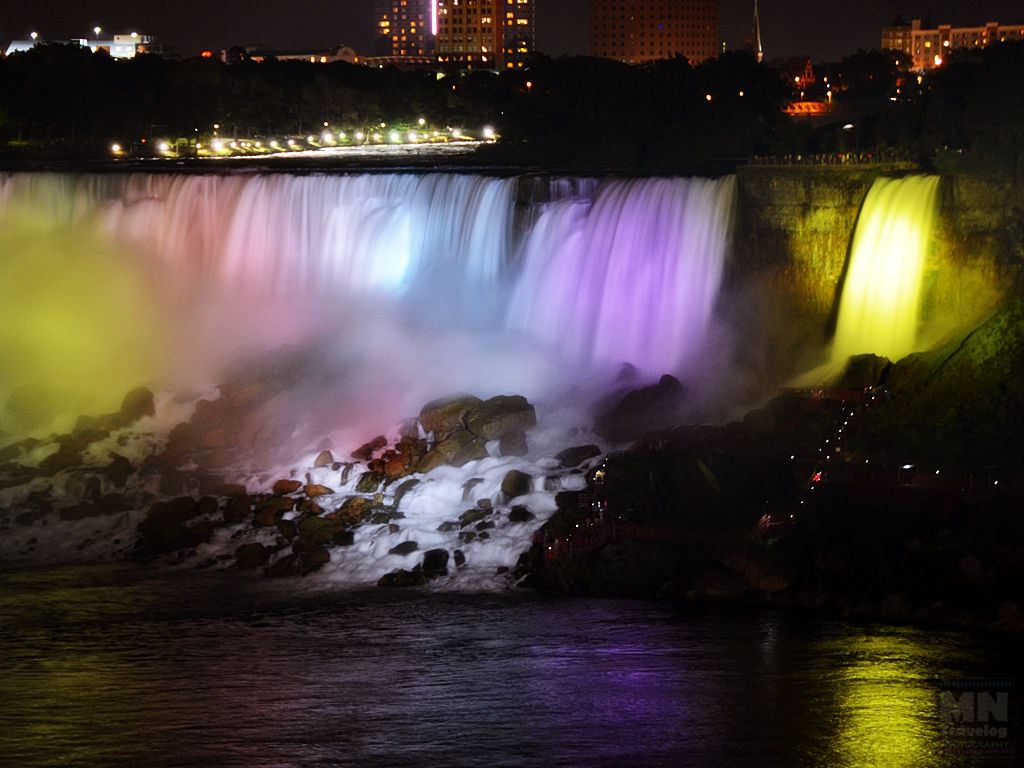 Main attractions around 

Horseshoe falls (

Niagara falls)

1. Maid of the Mist : It is journey to the bottom of the falls which can be enjoyed both from the Canadian and US side. It is a close up experience of the powerful falls.

2. The Niagara SkyWheel : It is 175-foot tall Ferris wheel in the middle of Clifton Hill, Niagara Falls and a wonderful spot for children and activities for older children.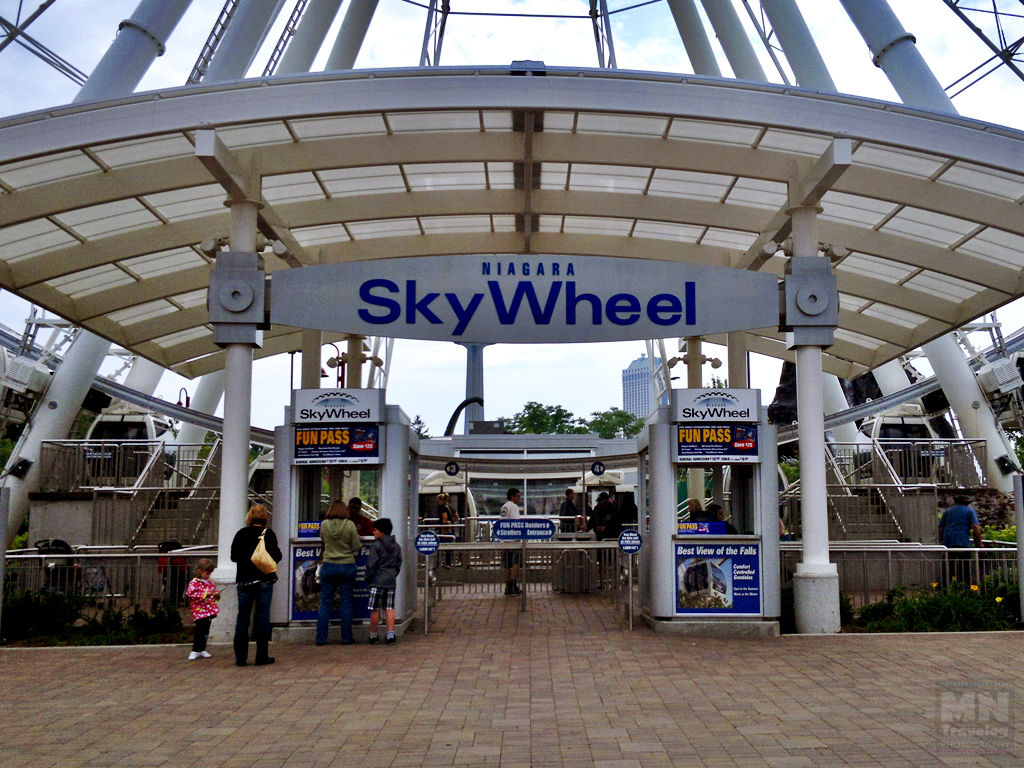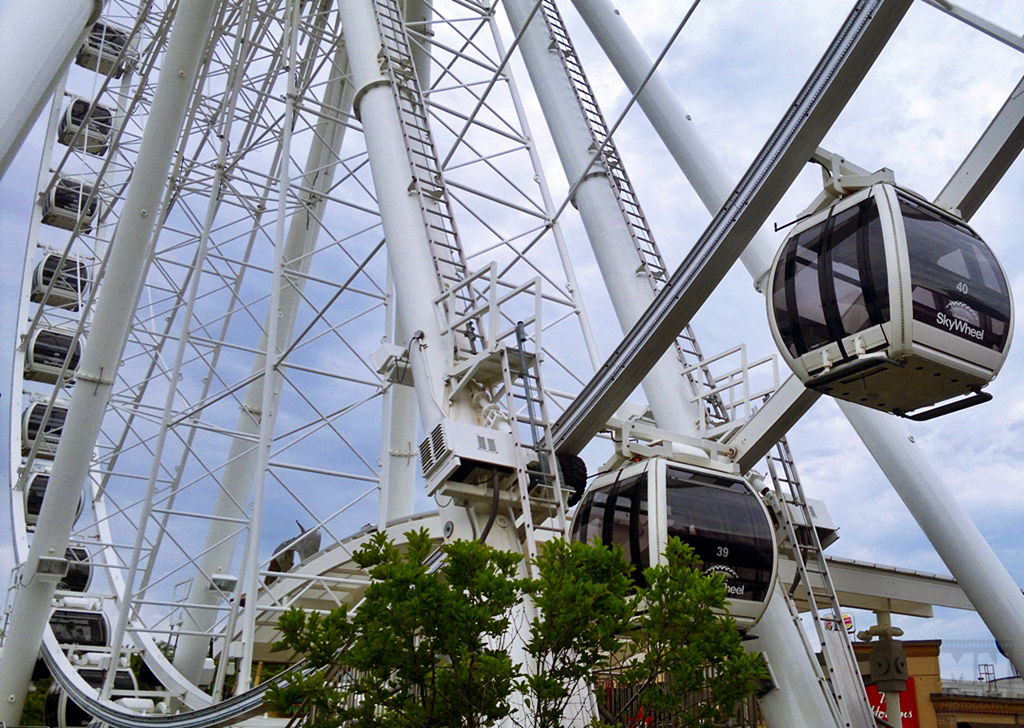 3. Nightly Illumination of the Falls : This night wonder of the Niagara falls pulls more visitors than the day view. Its a mesmerizing view to see the sparkling water with rainbow of coloured lights. It has been operated by Niagara Falls Illumination Board since 1925.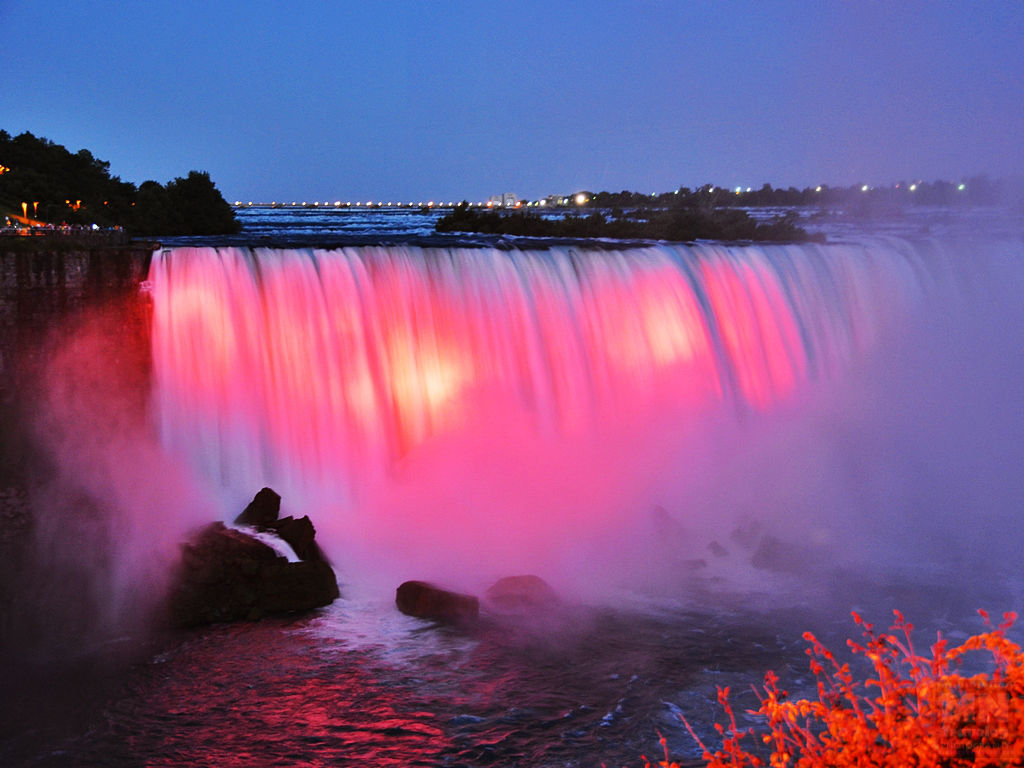 4. Falls Fireworks : Musical Performances and Victoria rides makes visitor glued late nights. In fact, the fireworks events is the main attraction of the evening after the Nightly Illumination of the Falls. Its worth seeing the visitors enjoying the wonderful fireworks and children filled with excitement.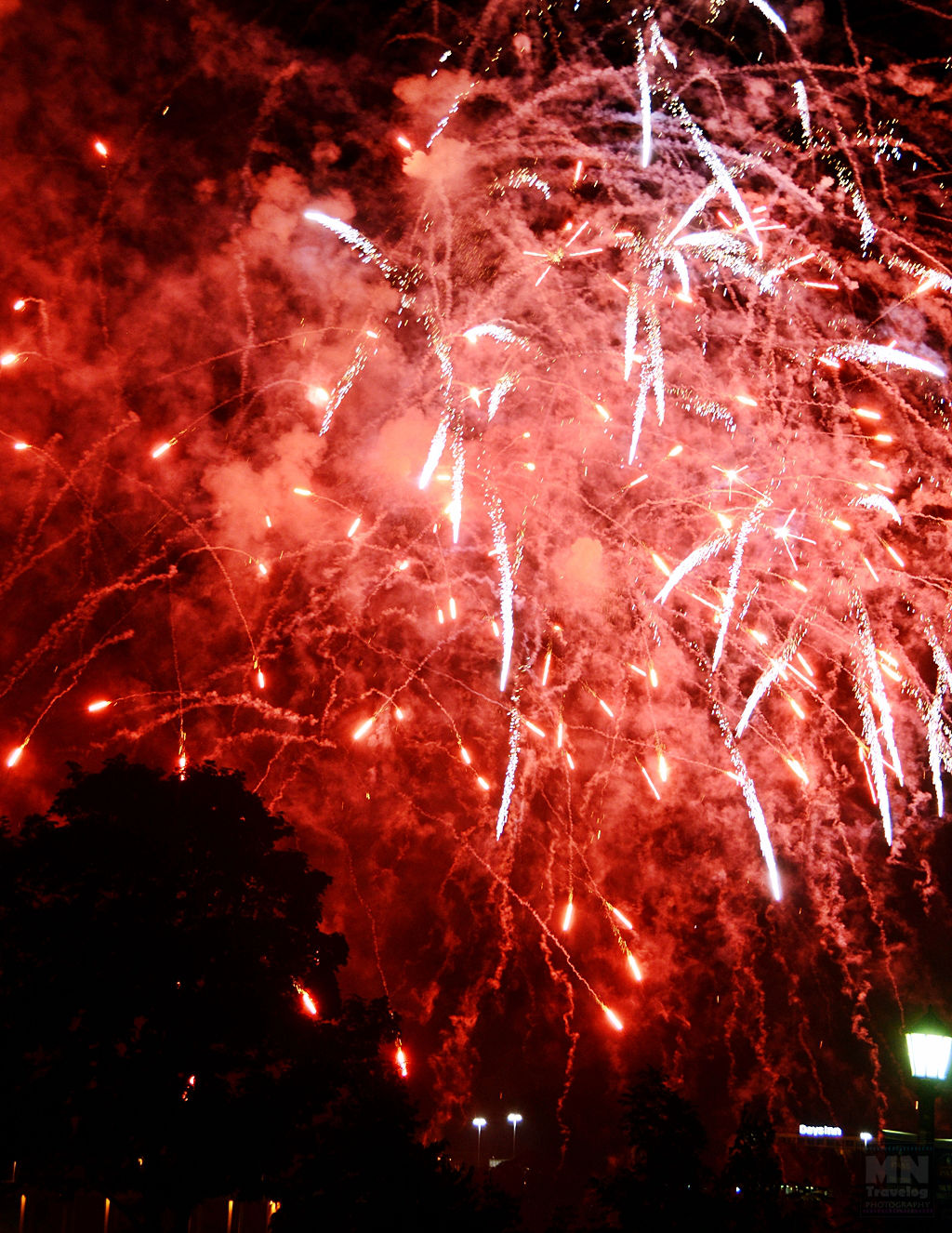 5. The Skylon Tower : The Observation Deck of the Skylon Tower a great view of the falls from 775 feet (236 meters) above Niagara Falls. The horizon looks amazing for both Canada and US during night.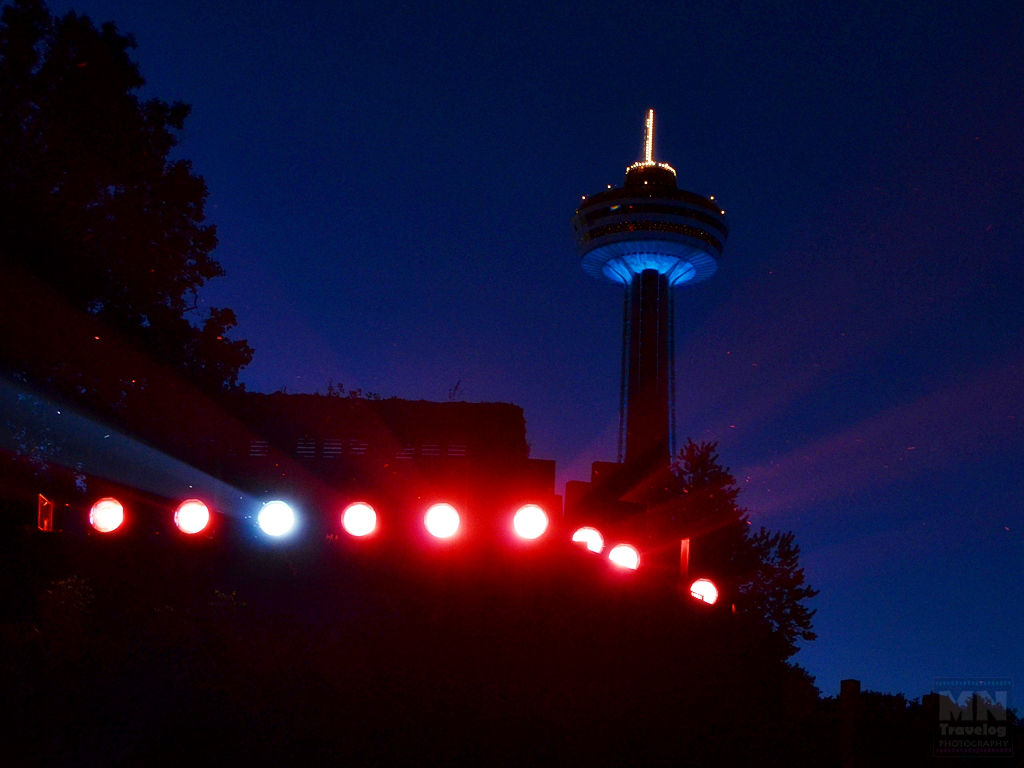 Commute from Mississauga
We took Niagara Fall Casino bus which commute from Mississauga to Horseshoe falls. It drops at the Casino and then you can walk along the trail enjoying the beautiful street view of Niagara Falls. Or you can just take a funiculars straight down to fall edge.
The Final words for Horseshoe falls (Niagara Falls)
Fall have been a great attraction of honeymooners and couples enjoying beautiful falls view along with fine dining and elegance. Skylon Tower near Niagara has a revolving Restaurant which can be a great dining surprise to propose your love.
Both summer and winter has its own scenic beauty of falls. Niagara actually is not one day trip. In fact being in Toronto and GTA region this could make good weekend trip. If you are coming on vacation to Toronto definitely Niagara Fall is the mandate to spend your vacation. You will get all flavor you want in it.
| | |
| --- | --- |
| | MN Travel Tips for visiting Niagara falls |
A good camera or smartphone capable of taking night pictures.
Maid of the mist : The average end time is 5:00 PM. Make sure you take the ride. It is open till Oct 31st.
Hotel deals : If interested to hang out in some luxury hotel with falls view. You can finds great deals to book. Just type Niagara falls hotel deals in Google.
Fireworks : Check out schedule here.
Rainbows over the falls: Just stock to falls from noon till sunset.I guarantee you will get beautiful capture.
What did you liked at Niagara falls? Share you likes and post you comments below.
Did you liked what you just saw? Like us from sidebar, Subscribe to our RSS below and Share with friends using sharing buttons!