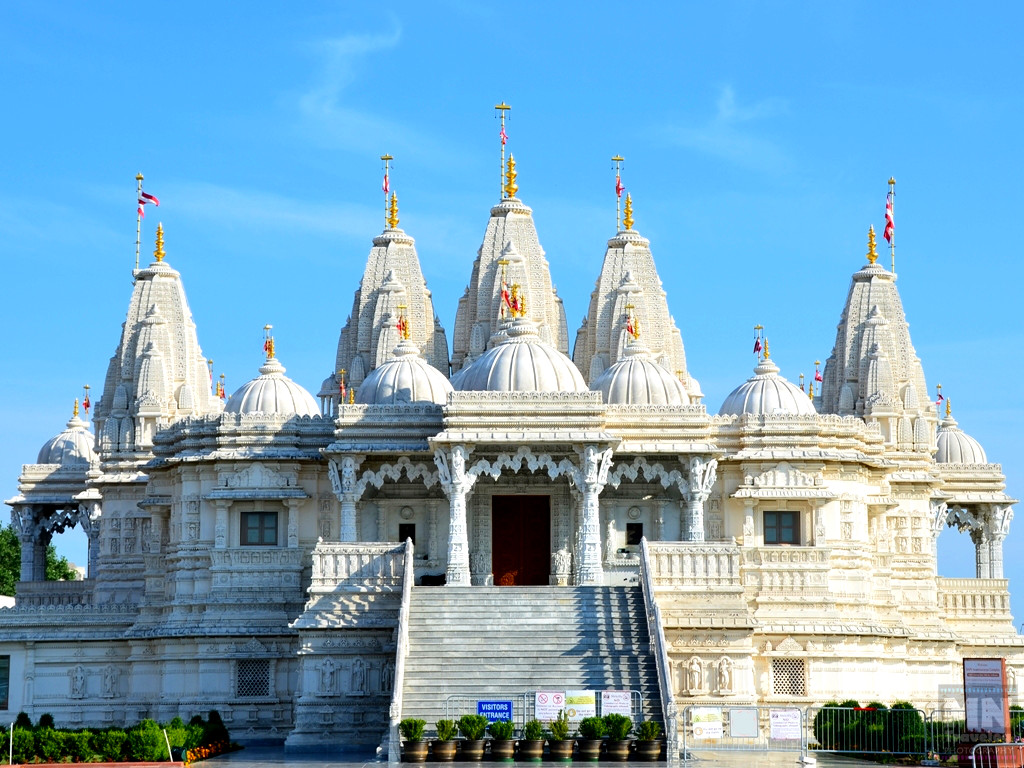 Our third week pic up is from one of the religious places in Toronto. The Week Pic Up : BAPS Shri Swaminarayan Mandir Toronto complex attracts lots of visitors and Hindu devotees. The complex is first traditional hand carved Hindu place of worship, Haveli and the Heritage Museum.
The complex organizes various cultural events and activities across the year. Its worth a visit to the beautiful mandir in Toronto, Canada during festivals. The temple is also very near to the University of Guelph-Humber. The place become more magical during evening with lights, mantra chanting and temple bells.
Have you been to the place before? Do share you experiences for the place.
Like us from sidebar on the left, Subscribe to our RSS below and Share with friends using sharing buttons!