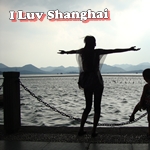 You have already read our blog about many destinations in china. But let us take you all around Shanghai. The place where lived and hang around. The face of the country and very nicely established.Here are the major sights of the cosmo:
Bund :
It's a country side and around Huangpu river which divides the Puxi and Pudong area of Shanghai. Can be reach by Taxi, Subway, ferry, bus
Shanghai Financial center:
It is till date Shanghai tallest skyscraper but yet another tallest is under construction next to it.
Pearl Tower:
This is a TV tower Can be seen near to Financial tower with three pearl giving it name as Pearl Tower.
Actually speaking financial and pearl tower is on Pudong side of Bund. Don't miss the ferry ride in river. Giving you lovely view of city on both ends. Amazing part is Pudong shows all skyscrapers whereas Puxi gives olden building architecture.
Yu Yuan garden:
Giving glimpse of Chinese tradition is a commercial street with many cheap item shops. Its main attraction is the temple at the center of it.
Wild Animal Park:
a kind of small century.
Nanjing Road:
A must see around 3 km commercial fashion shopping street. Street running between east Nanjing to west Nanjing subway station is a way to all fashion lovers in shanghai. Definitely super crowded all time.
People square:
Located at the center of city at famous as an important business centre of shanghai. Large area covered with garden and museum makes its major attraction at the time of holidays and festival.
Ocean Aquarium:
Beautiful underwater world view.A definite full day entertainment
Maglev:
This is not a place but world only commercially running Maglev train running in shanghai between Longyang station and Pudong Airport. This is also a great experience which most of foreigners take experience with just a round trip ride of it.fare 60RMB round trip
Xintiandi:
Also known as French Concession is a hottest attraction for people of west. Place is always lively with Bars, Disco and cuisine restaurant.
Have you been to Shanghai? Tell us about some of your favorite (or least-favorite) experiences.