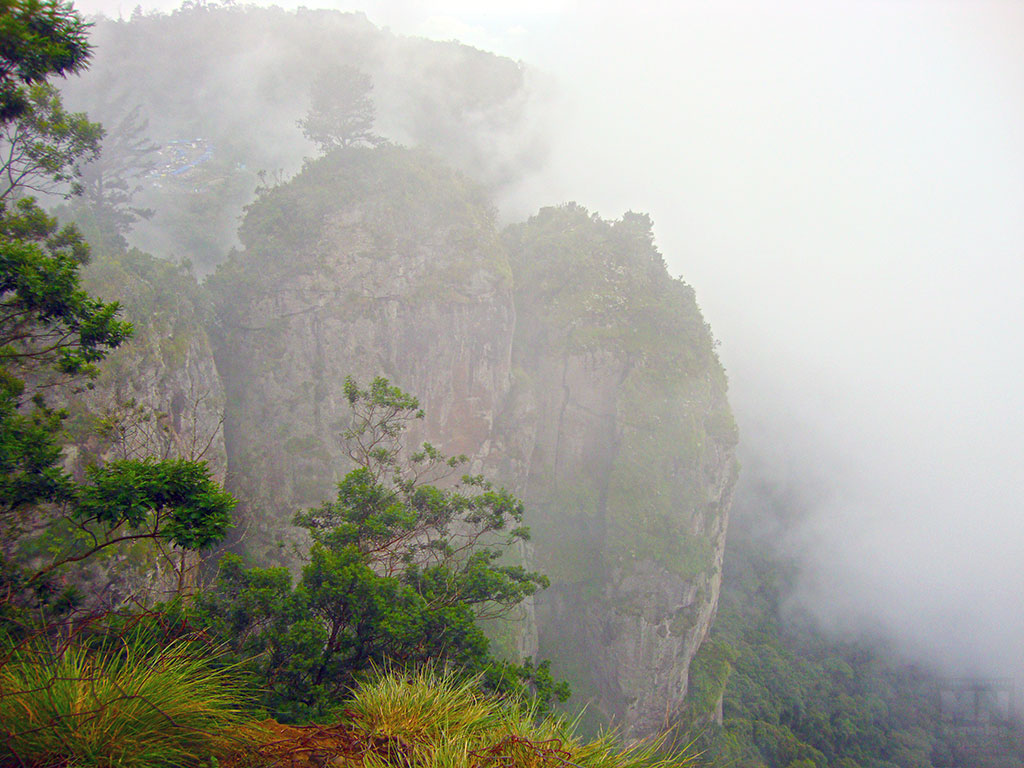 Pillar Rock, Kodaikanal (Tamil Nadu's finest hill stations) has become one of the main attraction due to the deep view of the valley and set of three giant rock pillars which stand 122 meters (400 ft) high. There are many tourist attractions to visit around this area. The chambers that are seen between the two pillars are known as Devil's Kitchen. The place is also popular as Guna cave. It is a deep fall between the pillar and should be visited with caution.
Beware of the crazy monkey that steal the food and bags. The place is also damp so bring your nice grip shoes and don't try to jump from suicide point 🙂
Do you find any resemblance of these pillar anywhere else? Share you thoughts in comments below.
If you like what you just saw, Like us from sidebar, Subscribe to our RSS below and Share with friends using sharing buttons!