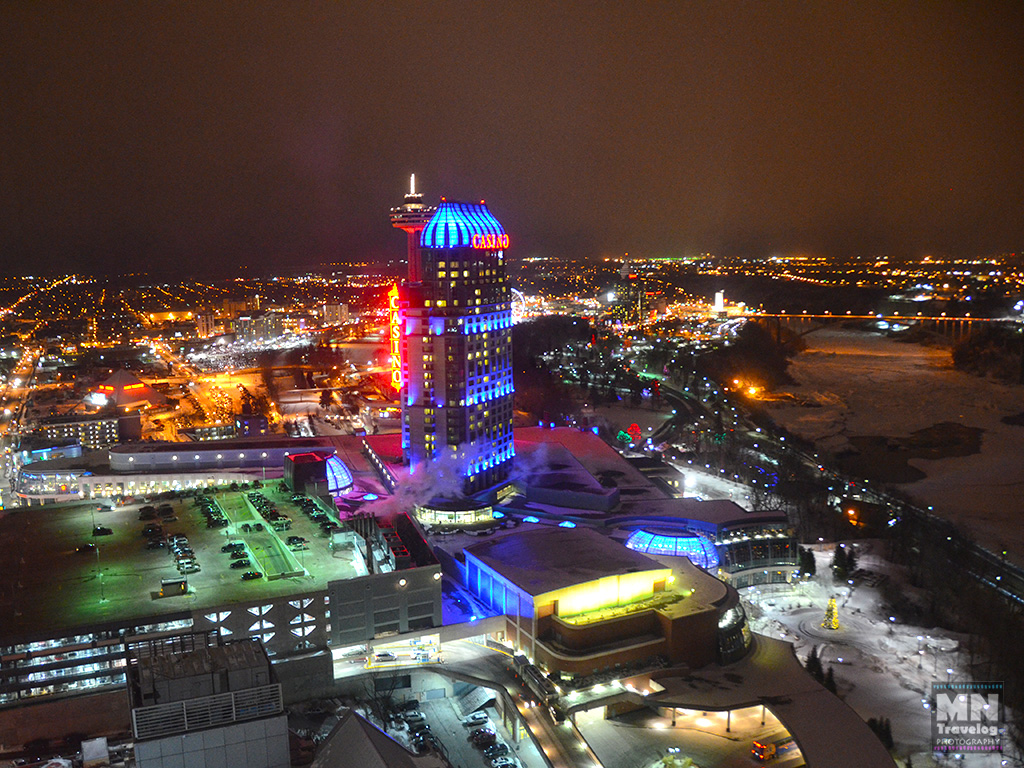 Niagara Falls a popular tourist destination for magnificent American and Horseshoe falls. The region has it own beauty during day but the skyline has a different charm during the night. We went there to celebrate our 1st Marriage Anniversary this year and watched the Niagara Falls at Night from 37th floor. Though It was freezing cold outside but a walk across the Casino after dinner was full of surprises. Live music in one of the bar and people enjoying the chill. Some were so drunk they were just chilling outside 🙂
Also, The view was mesmerizing outside the king suite panoramic window facing both the falls. A perfect place to celebrate the occasion and plan for years to come.
You can also check out more about the Niagara falls here.
What do you think about the Niagara Falls at Night ? and do you consider it worth ?
If you like what you just saw, Like, share post from sidebar, Subscribe below and Share with friends using sharing buttons!