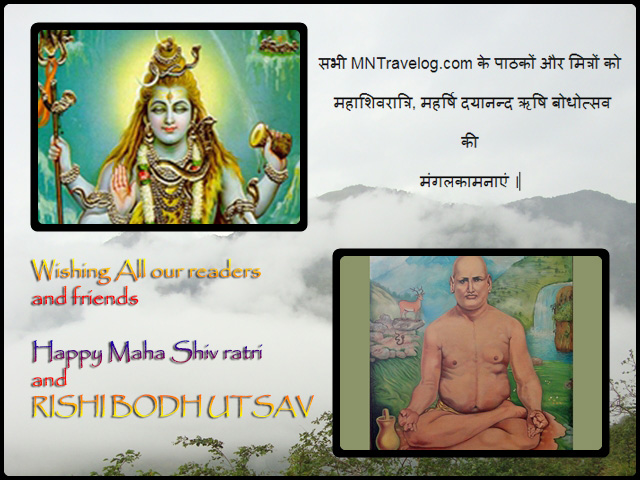 Mahashivratri is Lord Shiva's favorite day. Also the most auspicious day to take any Shiv sankalpa (Resolution). Devotees on this day remain on fast or perform hour-long spiritual meditation (rituals) to commemorate Mahashivratri and be blessed with grace. Read more on wiki.
Rishi Bodh Utsav is the day when Swami Dayanand Saraswati was enlightened. Read more about utsav here. And for friends who love to watch the story click here. Also watch part 2.
Maha Shivaratri Rishi Bodh Utsav ki Mangal Kaamnayein
Muni
Muni is the Founder of MNTravelog.com (Muni Nidhi Travel Blog).
Living and creating travel inspirations since 2011 with partner in every crime Nidhi and Shoot with D7000.
IT professional specialized in Web Development, design and programming. He is Tech and video games enthusiast with experience in 3D game development.
Feel free to Connect with Muni on