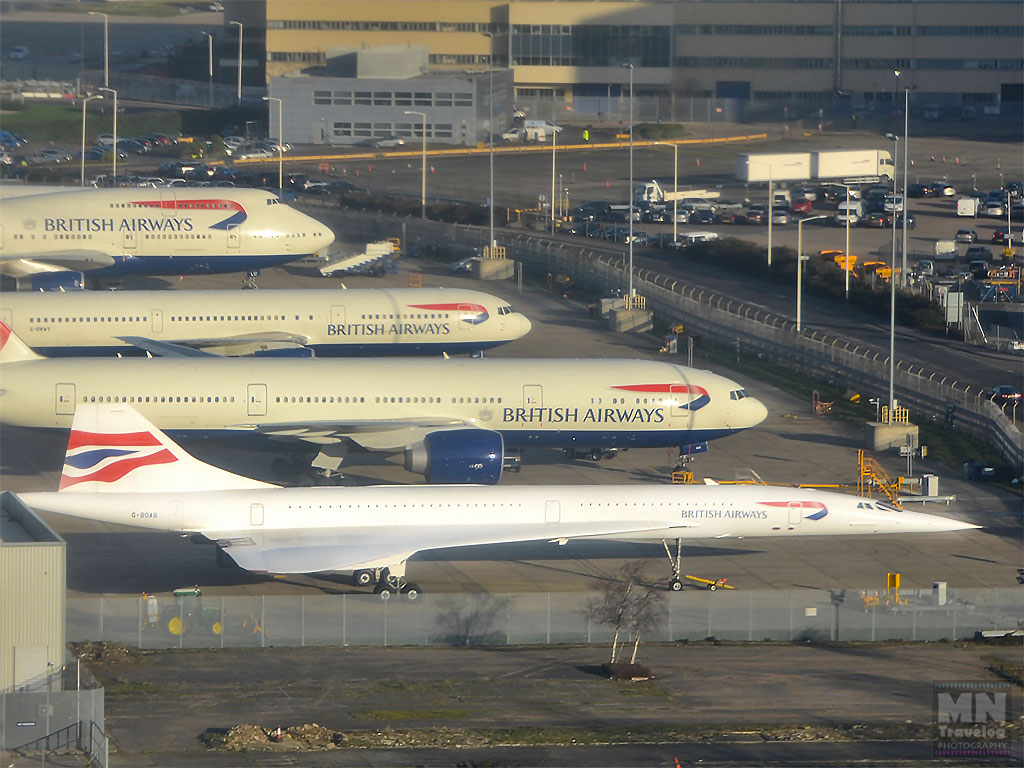 Something that cannot be ignored during Take-off speed of 400kph. One of the most powerful pure jet engines flying commercially, a beast of its kind serving the supersonic transatlantic travels.
We all have definitely seen them once in our life on National Geographic or Discovery Showcase. The chance to see these aerodynamic marvels live is a fulfilling achievement in itself. Concorde started their journey in November 1986 and the last flight for Concorde was on November 26, 2003.
Its been more than 10 years now. We captured these shining star British Airways Concorde at London Heathrow Airport, UK. We were on flight to New Delhi and suddenly we spotted one of them, far away from runway hiding near hangers. Well, I cannot resist myself to zoom out the DLSR to max and capture the moment.
What do you think about the Week Pic Up – Concorde ? and why you like them?
If you like what you just saw, Like, share post from sidebar, Subscribe below and Share with friends using sharing buttons!