Do you believe in Y generation lifestyle of total immersion?
Are you 3D ready?
In big shot definition we are Tech-Savvy and think wide as mantra. We all seek perfection in each and every decision. Some times decisions shit but sometimes they really make you happy. Our New Year toy 2014 – W1070.Last year, we bought Our New Year toy to capture our Travel moments and make them last forever. Some of them were also too extreme to capture like the Toronto ice storm.
This year we bought something to enjoy 4K kind of display, 3D movies and 3D gaming. After some calculation we pinned down to Benq W1070 projector. Simply because of features to price tag it has to offer.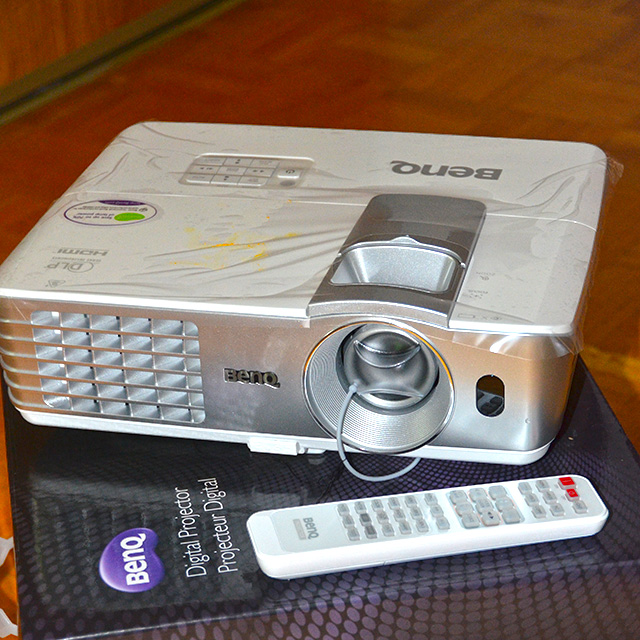 Features:
1080p Full HD
Screen size 40″- 200″ ( can be till 300″ also)
3D Ready Projector
Nice color reproduction in both light and dark room
Easy color calibration controls
Digital Keystone: Vertical
Lens Shift: Vertical
Eco-Mode Life
around $1000
Rest of the technical can be easily checked here.
Let's check the screen size now, Enjoy!
Well, I tried some games on steam and satisfied with the color reproduction quality on w1070. The eco-mode is also handy to save the lamp life and save some buck 🙂
I will give it ☆☆☆☆.5 / 5
How much screen size do you think is sufficient for full immersion @ home? Write too in comments below.
If you like what you just read, Like us from sidebar, Subscribe below and Share with friends using sharing buttons!