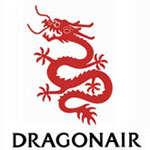 The trip from Shanghai to Hong Kong was the first time we've flown with Hong Kong DragonAir Airlines. We got this booked for our return journey to home·land India.
It was a great last year, full of new colors, cool lovely friends and lots of fun in Shanghai. So, a year in Shanghai, China will be in our upcoming posts.
We planned to start at 11:30 AM, well ahead because of our over luggage for 3:20PM CST flight.
10:30 AM: We were busy in our apartment in giving a final check to the luggage. Then suddenly floor bell rang and to our surprise all our friends where there to give send off for us. We will Miss Shanghai because of my Lovely Gang. We had last one hour of Party Gang Talk.
11:30 AM: We came down to get the cab for airport along with my friends and finally said Goodbye to them with Big Hugs.
12:03 PM: Reached Pudong International Airport. Driver dropped us at the entrance. Carrying all our purchases, gifts and lot of Love from our friends we end up with our luggage weighting 30kg. We knew that our luggage was heavy than allowed per person, but we took a chance for Check-In mercy :).
12:30 PM: As expected Check In Attended with extremely polite smile asked us to reduce 6kg of luggage as maximum allowed is 24 kg. So we did some adjustments, dumped some clothes and finally got Boarding Pass.
1:30 PM: Went through Security Check .. Hahaha all Secured.
2:00 PM: Immigration Check .. More Hahaha all Checked. And then finally have to wait for boarding. Roaming time and window shopping on various International and Chinese Brand outlets.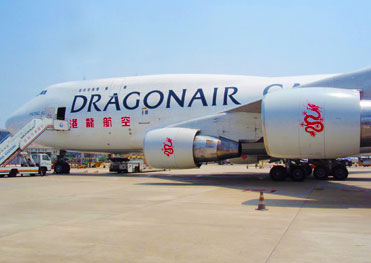 2:30 PM: Boarding Time. Dragon Airline Boarding Crew Welcomed us on flight.
3:20 PM: Flight Boarded. We had given special Vegetarian meal request at the time of flight booking. The food was good as we were hungry.. 🙂
5:00 PM: Flight Landed Hong Kong, Worlds one of the most exotic and commercial destination. We were not able to make Hong Kong travel till now. But you will see it soon 😉
We were having 4:00 hr of transit so did some shopping from Hong Kong for family and friends. Check out our in-depth review for Hong Kong DragonAir Airlines trip from Shanghai to Hong Kong.
Our Reviews for Hong Kong DragonAir Airlines:-
| | |
| --- | --- |
| Flight Type: | Domestic Travel |
| Class: | Economy |
| Cost: | 320$ approx one way |
| Luggage limit: | 20 Kg Check-in and 7 Kg hand |
| Food/ Quality: | Vegetarian meal for us (non veg primarily served)/ Good |
| Seats/ leg space: | Normal/ Average leg space |
| In-flight entertainment: | A screaming child (not Dragon Airline's fault, obviously) |
| Duration: | 2 Hrs |
| Fee of booking via card: | Yes in case for international card |
| Option of choosing seat: | Yes (Available online) |
Are you a frequent flyer type? Tell us about some of your favorite (or least-favorite) experiences.