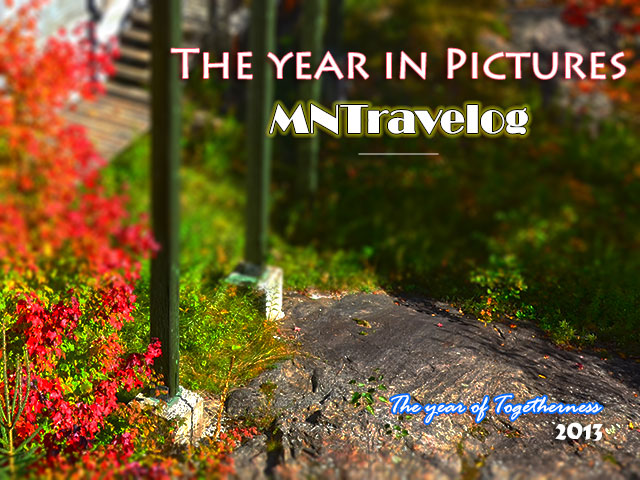 When we rewind 2013, the most important memory is when MN became one. We finally tied knot and took the steps ahead. It was in Feb'13 when we cannot wait anymore to be united and start our travel journey to fullest. It had been many ups and downs but if we want to sum up the year we want to name it "The year of togetherness".
We traveled some long trips and sometimes it is all lazy and office work which made travel short. But we cherished the moments which we spend celebrating Diwali, karwa chauth, experiencing winter storm, ice storm, upgrading our backpack, travel across Canada provinces, Christmas etc or simply evening walks.
Celebrating monthly anniversary is also a wonderful experiment from N which kept the moments entertaining and trying new dishes.
All together, 2013 was a year which we kept close to our heart and start of our new life journey. It is also warm up year for our upcoming more long trip planning. The New year 2014 will definitely be a new surprise and more travel moments to enjoy!