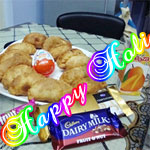 Happy Holiii…. "Holi ke din Dil Khil jaate he rango mein rang mil jaate he". होली के दिन दिल खिल जाते है, रंगों में रंग मिल जाते हैं |
"Aaya Holi ka tyuhaar chaaya Rang besumar.." Holi Mubarukk… Holi Mubarukk… Holi Mubarukk… Holi Mubarukk…
With all classy and ever listed song all around and air dresses with  red, yellow, blue, green , silver, gold colors. Holi the festival of colors is celebrated in most parts of Northern India, Pakistan and Nepal. This festival of colors is filled with all joy, excitement, games, dance, song and specially Bhang ( a traditional intoxicant liquor).
Holi is two day festival where first day is celebrated as Holika (Choti Holi/Small Holi) and next day as Holi (Badi Holi/Big Holi). Holi is next biggest and most significant festival of Northern part of India after Diwali. As Diwali is celebrated for return of Lord Ram, Holi is being celebrated for the joy of Lord Krishna.  Holi has most significant role in Braj, Mathura, Vrindavan and Dwarika (All places that connect the life of Krishna).
Holika is the Day One Celebration of Holi is celebrated with a Bonfire at night known as Holika Dhahan Pooja. This is in remembrance of prince Prahlad who was son of King of Demon HiranyaKashipu and himself a great devotee to Lord Krishna. So when his father tried killing him with the help of his sister Demoness Holika by let them in fire. Holika herself got burnt and Prahlad was saved. So Bonfire is in significance to Holika getting killed in Fire hence named as "Holika Dhahan" (Burn Holika). Preparation of Holika Dhahan actually starts one month before. With the end of winters and start of spring the wood and stems are being collected to form bonfire. In the day time women do prayers and worship bonfire and at night it is set to fire.
Next Day the day starts with kids, men women all coloured on their vehicles or in small groups roaming on road and visiting their friend and relatives. Then apply colours to each other, eat sweets and hug each other. Loud folk songs, dhol is being played by people. Actually speaking it is sometime difficult to recognize each other as all are fully painted and fully coloured. Kids' attraction will be Pichkari, a weapon used to blow colours on other. This comes in different shape and sizes.
Special Dishes of Holi: The feel of festival starts as our mothers start preparing lot of traditional dishes and sweets at home. So as Holi comes the most famous element of it is Gujia (A Cookie filled with milk product and dry fruits). Along with the Dahi badhe, Papad, Snacks are the key element to Holi. If you will see this is festival to spread sweetness and forget all our hardship so that sweetness also being seen in dishes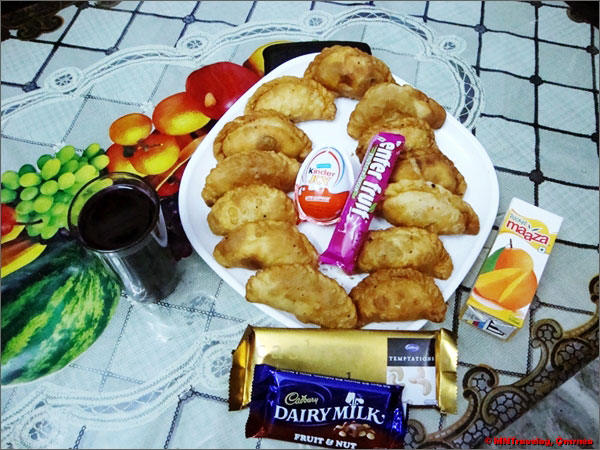 Have you ever prepared Gujia ? If yes, do share how you made it special. 🙂
Or
Want to update yourself with latest posts ?