It was in our mind for long to do a Rail review and finally it came up to our hometown, New Delhi(The city of Heart, Dil walo ki dilli). The trip was the Sealdah Rajdhani Express First Class AC that connects Sealdah (Kolkata) and Capital City on India, New Delhi. We planned this return in such a way that it will in sight you 'What to expect' from First Class AC of Sealdah Rajdhani Express.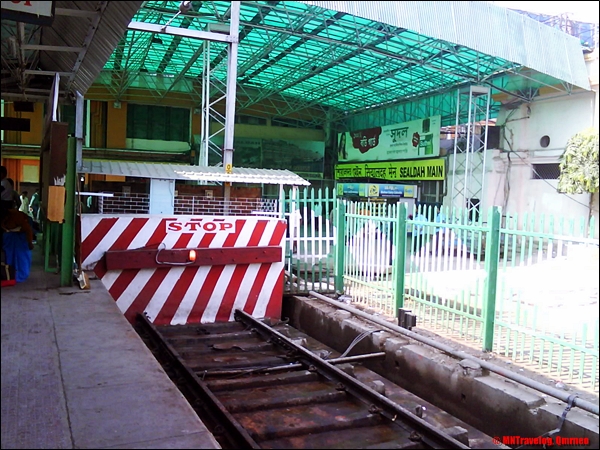 We were quite excited about this trip as it was our last day in Kolkata and starting back to Delhi. Then from Delhi to North America, which will be in our upcoming posts :). Some important details before we start : –
First Class AC is primarily for politicians and VIP Quota. Though you can also get the tickets but with some efforts ;).
Second carry you ticket with you when you enter the cabin as absence of it will land you in payment lot extra penalty free.
Try to book 2nd or 3rd AC first as it can upgrade to 1st or 2nd and get cleared easily instead of 1st AC.
Ok enough of talks, lets begin feast for eyes.
Initial Preparation: Before the rail starts, a special dog squad scan is done in cabins for any suspicious items or activities. Then after the final green flag the express started for the destination. All the memories of Kolkata flashed in front of the eyes in just few minutes. The first person to greet is the Cabin Manager who gave all welcome red rose and drinks are served. And the Journey officially began.
Refreshments: We were in a 2 berth coupes which indeed is a delight for the couples. Then came the evening snacks and tea. The tray was almost filled with many small packets and a samosa. The tea was hot . We just relaxed and then the two and a half year time which we had in kolkata was rolling in front of us.Remembering friends and called all our good friends in Kolkata to say good bye. I was really wishing not to come back to here again( No Comments). Then before dinner time came the tomato soup (veg). It was nice and crispy. Reminded us the soup we had in Lolegaun. Hmm what a yummy soup. It was just past 15 min and came the dinner.The dinner with nice taste and good serving. Once the dinner was over the assistant took back the plates and greet Good night to us.The thoughts of kolkata was still part of our chat :). It was sleeping time i greeted N on her forehead and slept. Now the excitement was more to reach home. My Home Our Home Delhi.
Here are the review to our journey must be useful to you and if yes do post your comments on it. Will see you all in Canada now 🙂
Our Reviews for Sealdah Rajdhani Express First Class AC:-
| | |
| --- | --- |
| Rail Type: | National / Express |
| Class: | First Class AC |
| Cost: | Rs 3415 one way (if booked online) |
| Luggage limit: | About 100 Kg |
| Food/ Quality: | Good Vegetarian |
| Seats/ Bed space/ Clean: | Good/ spacious/ medium cleanliness |
| In-Rail entertainment: | Very frequent attendant visits |
| Duration: | 17h 30m |
| Fee of booking via card: | Rs 20 |
| Option of choosing seat: | Yes (Available online) |
Finally reached New Delhi, warm welcome by friends and family. We will miss our great friends from Kolkata, who are great pack. See you soon….
Have you been in such travel types? Tell us about some of your favorite (or least-favorite) experiences.
If you like what you just saw, Like, share post from sidebar, Subscribe below and Share with friends using sharing buttons!