---
Day 1 : Traveling to Beijing from Shanghai, Capital Museum, Summer Palace
---
After a wonderful day 1 at Capital Museum and Summer Palace. We woke up with a fresh new spirit to visit CHANGLING MING TOMB and BADALING GREAT WALL. As we were short of leaves 🙂 we booked the coach tour. You just to fill the form and they will contact you via mail, giving other information about trip. Payment you have to do when you board the bus. Easy isn't it :). Below are some more details for your quick access to coach tour. Beijing Coach Tour contact Information:
| | |
| --- | --- |
| Office Hotline: | 0086-10-67160201 ext 1006,1007 FAX: 0086-10-67160150 |
| Office Hours: | 09:00-18:00 ( GMT+0800 ) Monday – Saturday. |
| Emergency Booking: | 0086 13520598855, 13901312027(Non-office Hour)(English speaking staff on duty available from 6:00 to 23:00 daily). |
| Booking Email: | info@tour-beijing.com |
| Tour: | Badaling Great Wall and Changling Ming Tomb. |
| Price: | RMB 130(20$) per person adult and 10$ for Child. This includes lunch and other entry ticket except Cable car fare for great wall. |
| Tour Code: | BB-A |
So now let's begin our journey. We were ready by 7:30 in the morning with our digital camera loaded with battery and bag packed with snacks :D. Moreover our group in the trip was a amazing combination. According to tour plan after visiting Changling MING Tomb and Badaling Great Wall we will be back to hotel by 5:30 PM.
CHANGLING MING TOMB
Ming Tomb is the biggest tomb in Beijing. It is the tomb of Greatest King Yongle in Ching Ming Dynasty. He was very popular because of his achievement and his care for common people. This Tomb is made of full wood of very fine quality. Mind it is made of full ONLY WOOD. No nail is used.
In China in olden days DRAGON symbolises Emperor and PHOENIX as Empress's. No other person is allowed to use this symbol in any manner.
There are 16 kings in Ming Dynasty. Out of which we have tomb for 13 kings. For 3 kings no body know when they died. They are actually missing. The tomb which we went is of the most powerful king and also popular king. We have 11 more tombs all around. We have biggest tomb in Nanjiing. This tomb is only tomb in Shanghai. The other 12 tomb are surrounded by three hill. It is said the left is Tiger hill and right is Dragon hill and in between we have hill. These three are protecting all the tombs. Only three tombs are open for tourists. It is actually not considered a good fortune to open a tomb.
A small map for your reference is shown below.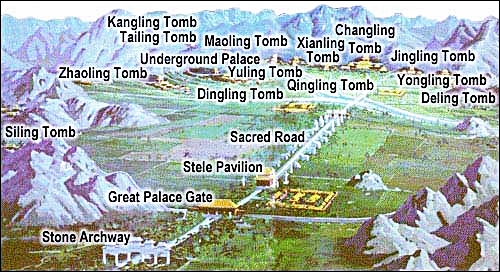 In this tomb we have LING XING GATE in between. Which actually mean the Dragon Phoenix Gate. Nobody goes inside via that gate and while returning back be will come out of gate with some saying in Chinese. It mean "We are young people and we came out the tomb". Female will come out while taking Right leg first and Male with Left legs.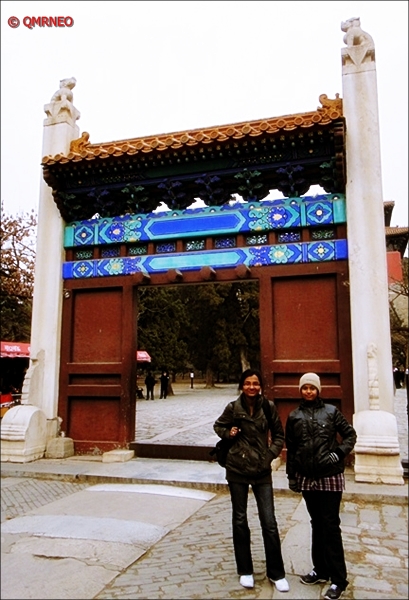 After this we walked to the Wugong – FIVE SACRIFICIAL UTENSILS that are used to put the sacrifice food.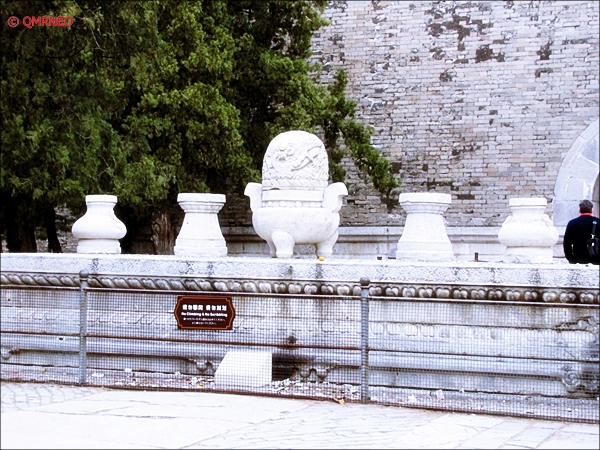 We then get into FANG CHENG which has SOUL TOWER.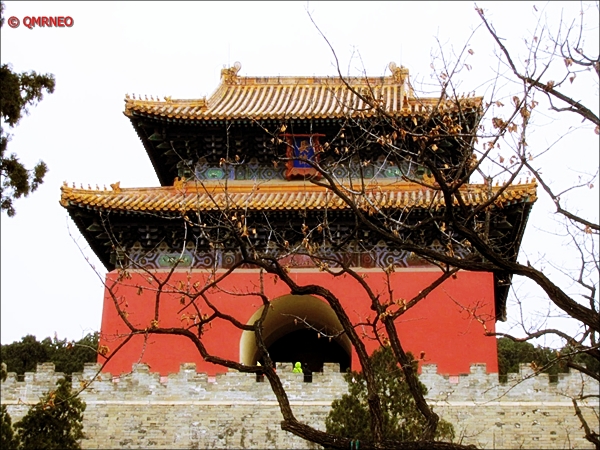 From outside all tombs looks same so there is chance of getting confused. Inside the tomb there will be long tablet shape single stone known as SOUL TOWER with the name of emperor and dynasty.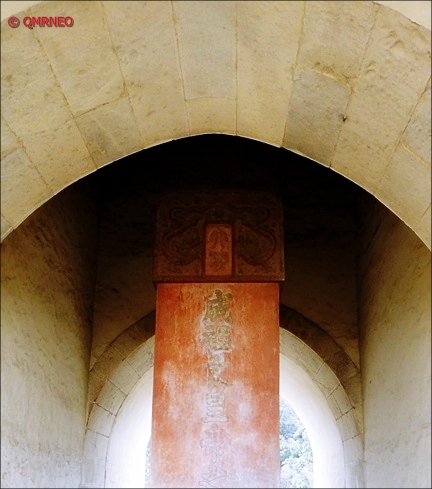 We then headed to JADE FACTORY. There are all items made of Jade only. All were very beautiful. It is like jade exhibition. You can also buy the jade items.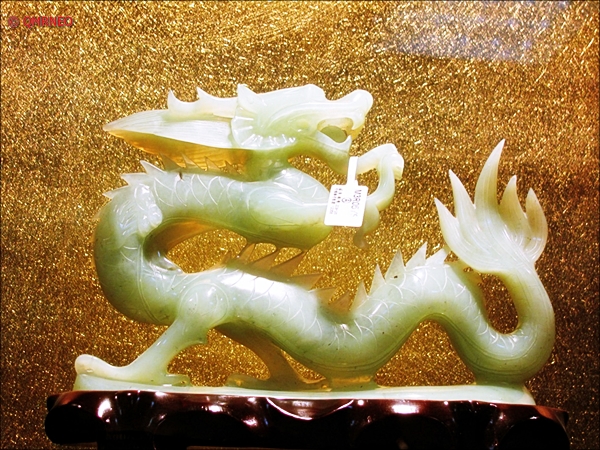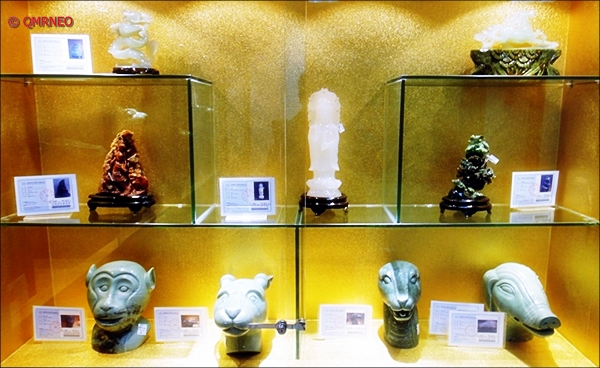 We had our lunch there. For Vegetarian: Please ask the tour guide to arrange for vegetarian food while booking your seat. See you at Great wall of China in the below link of the day 2 continued. 🙂
---
Day 2 Contd…: Badaling Great Wall
---