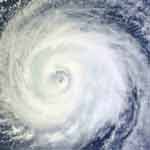 It's been a week about this news and our week old plan cancelled to visit the Chong Ming Island. But now its time to live the moments of the Super Typhoon Muifa hitting Shanghai, China tonight.
Muifa is expected to be one of the most powerful storms to hit China in recent years. It would bring strong winds and heavy rains. Muifa typhoon has already made serious damages in Philipinnes.
It is packing winds of up to 162 km per hour near its center, Muifa was heading northwest at a speed 15 km per hour. China has issued an orange alert for high waves in the East China Sea as the typhoon approaches. Orange is the second-highest level in the country's four-level high wave alert system.
A lot of airlines have already cancelled and high-speed train are in inspection mode or behind schedule. The meteorology department has issued strong warnings to all residents in Shanghai.
Our Company has already suggested us to stay back in our flat, so we will be spending our weekend at flat only. Will going to update you live from my apartment at 17th floor of high building soon.
I hope you have gathered all the food, eatables and aids for coming days. Will be sharing the images soon. STAY TUNED…
You can check any warning messages by China government at China typhoon website
Updates @ 10 PM CST, Muifa night I : And now some snaps from morning till evening.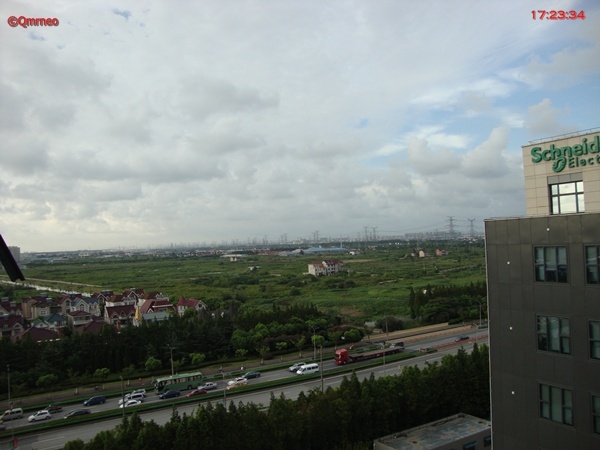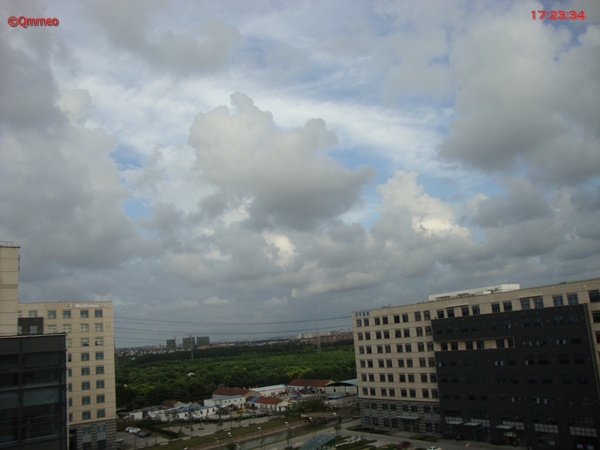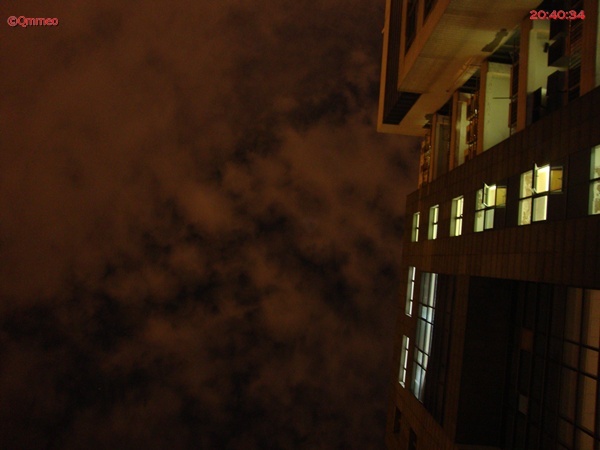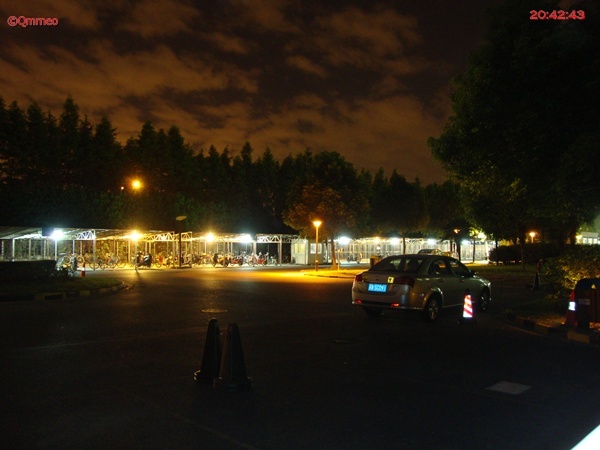 As per God grace the Shanghai Pudung area is quiet calm, wind is normal and clouds are not very dense. Wind speed is 3.2 Km/hr. So easy until 1:30 CST in the morning now. Lets hope for a calm day ahead.
Will update you for the day II of Muifa soon….
Updates @ 2 PM CST, Muifa Day 1
Its afternoon…and things are ok. No news of any big event. Let's see in the night again.
Updates @ Muifa hit finally in Shanghai
So finally last night muifa hits Shanghai. We were sleeping in our room when suddenly we heard as if someone is trying to open our apartment doors and windows. We thought may be we forgot to lock them properly. As we stood there we really got scared that someone is trying to open the door But found they were already locked. Then we realized that the wind speed is very high so due to pressure difference the door was banging. I turned to little laugh thinking MUIFA ON OUR DOOR.
As we were writing this post all the door are still banging and we have just seen a shirt in air. Oops somebody left there shirt in balcony and now it is on the air.
But from 17th floor of our apartment in Jinqiao we are enjoying Muifa , sharing live the Muifa. We suppose that the people outside or people with small houses will be the victim to it. Hope they be fine.
Now Let me get down of apartment and get some picture for you.
Wind Speed is 16km/h blowing. Down my apartment the wind was really heavy. Here are some shot. Mean while we will go and dry our self. It was rainy to…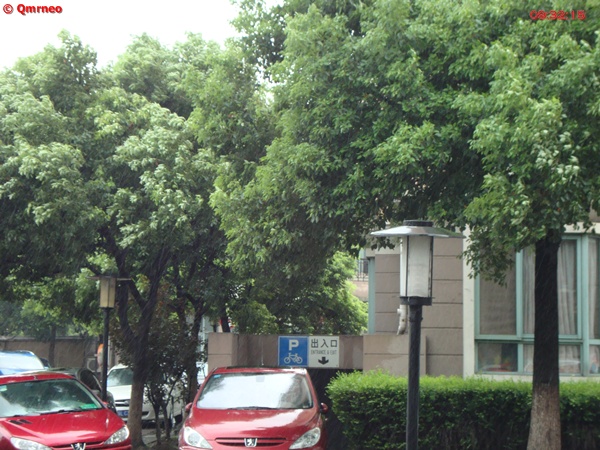 No as such tree fall that we saw in our area. But if the wind speed increases it will be a problem. Keep you updated soon…..
Final Updates @ Muifa
Finally all the terror of Muifa is over. It was considered to be one of the strongest typhoon in one year here in Shanghai. But we felt that the wind which was blowing was quite normal in shanghai and we could not see any major destruction from it to city. We went on city walk but good that it won't effected much. From the news they say that Muifa has turned it direction and spared Shanghai and some other residential area. Though on Precaution basis Goverment has evacuated thousand of people from sea coast and around 200 flights has been cancelled.
But 'Precaution is better that cure'
We may say it disturbed the city rather than destructing it.Tropical Storm Risk downgraded supposed to be 19 Typhoon Muifa in China this year to a tropical storm as it headed north, showing a projected path into Liaoning province and then slowing further as it turns back toward the northeast interior.
With this many daily earner are safe other wise life would really difficult for those having daily earning to survive.