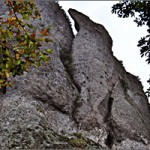 Hullah from MN!!!
As my stay in china will soon going to ramp up so I was thinking of adventures trip. Meanwhile I got an offer from my Chinese friend to join their trip to mountain. After enquiring about the mountain I came to know that Yandangshan ('Yandang' – as name of mountain 'Shan' means mountain) is china top ten must see mountain. Yellow mountain being top in list I accepted the offer and there starts the excitement of the trip. My friend told me it will be cold there so carry warm clothes. Winter has an advantage that to you can carry fewer clothes but in turn increases the weight of woolens and jacket. But our trip was two day trip so I just carried an extra T shirt and night wear with me with Lot of food as being I am a vegetarian.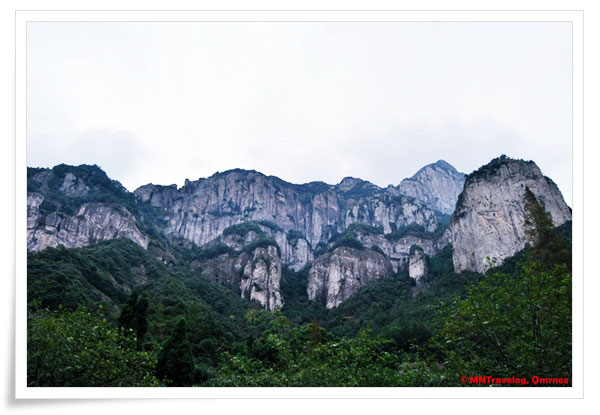 The trip was planned by my friend so there were no worries on my end. I just read about the mountain on net and got more excited when I came to know that the mountain is famous for its waterfall, caves and its particular peaks. We planned the trip with a tour named "Tuniu Travels".
Our tour bus has to start at 7:00 AM from Bus station outside "Nanpu Bridge". Tour guide gave us a badge of his company and started his instruction. From the accent I can make out that he is has good skill of touring. Why I pointed on accent because I can't understand what he was saying.. 😉 😉 Any important instruction my friends were translating for me. So at 7:15 AM our trip started. I was told that it is 5-6 hr hour ride. So quite exciting, in fact very exciting as I was feeling damn sleepy and I got some hour sleep. The bus was good enough to have a nice sleep. After approx 2 hr my friends woke me up telling that we are on "Hangzhou Bay Bridge" which is cross see bridge of Hangzhou Bay. It is the longest Cross Sea Bridge of Asia. This bridge shortens the distance to cover between Ningbo to Shanghai 400 km to 280 km.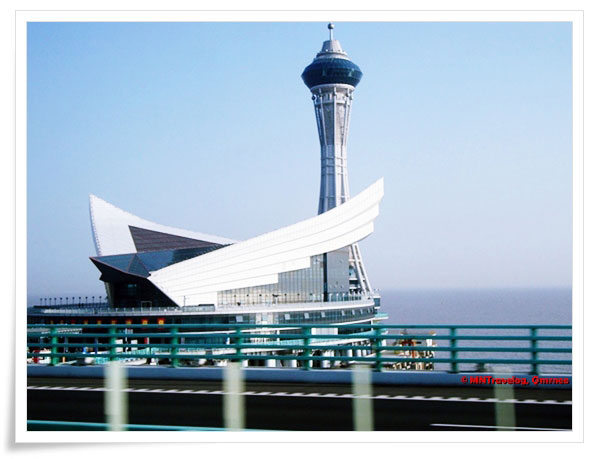 The bridge is been colored with seven color of rainbow and is a toll free bridge. We reached to Yandang Mountain by around 12:00 in noon. So first we went of the lunch. Before starting with the trip let me tell u some information about the mountain.
Some facts: Yandang Mountain is one of the China's top ten must-see mountains, Located in Yueqing County of Wenzhou City, Zhejiang Province. Yandang Mountain was named a World Geopark by UNESCO in 2005 as it is famous for its magnificent peaks, waterfalls and caves,. With an area of 450 sq kilometers (about 173.75 sq miles), Mount Yandang is composed of eight scenic areas, most famous of which are the Three Best Wonders: the Spiritual Peaks, the Big Dragon Waterfall and the Spiritual Rocks.
First Stop

: Da Long Pool (大龙湫)

This is most beautiful in Yandang mountain. It has many scenic peaks there. The famous among them is Lian Peaks. Well known as "Scissors Peak". The tour guide also showed us some other famous peaks like Buddha Park Mountain. As it is winters so the river was dried but in summers it flows like a silk in the turns and fold of mountain. We finally reached to Da Long Pool Waterfall. It is 190 meters high and when the water spills on bed it's takes beautiful shape of silver dragon. It was too enjoying as I love Waterfalls. We had lot of snaps there.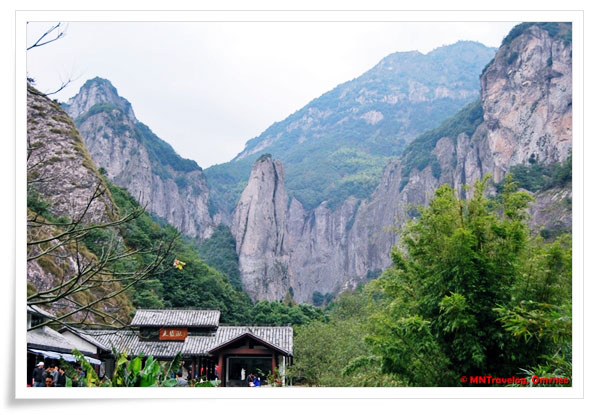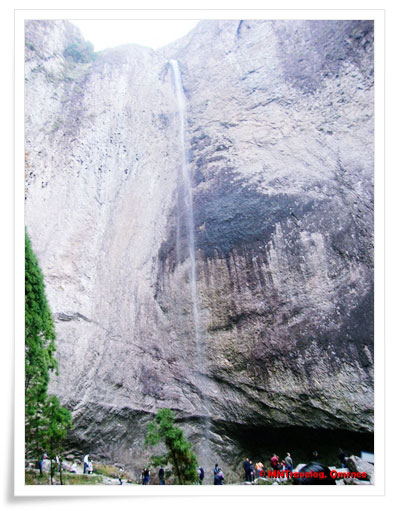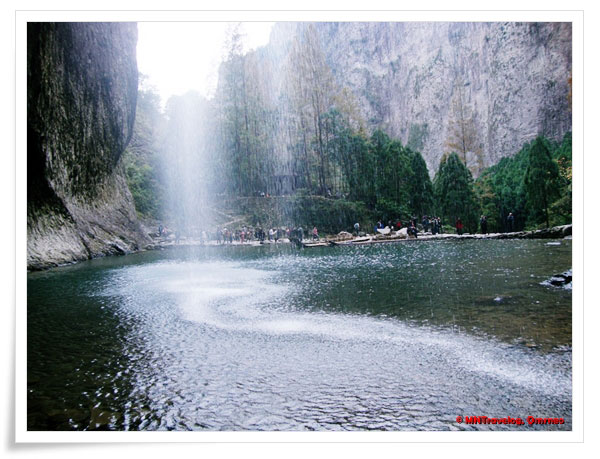 Then we moved to another waterfall which is "Three Curve Waterfall". Three-curve waterfall is a water flow with 3 steep cliffs, forming 3 (upward, middle, downward) waterfalls with various gestures. The downward waterfall flows at ease, the middle waterfall is one of the famous waterfalls in Mount Yandang and also a peculiar ruins of crater explosion, called the top place of interest of Yandang; while the upward waterfall is hidden in the mountains, harboring a mysterious sense of deepness, wildness and primitiveness. There are Yixing Pavilion and Guanhai Pavilion beside the mountain peaks, where you can watch Leqing Bay. But by the way the passage to Top Waterfall is mind blowing. One step without care and you will be down ;). We were there till 5 and started to descend as it was getting dark.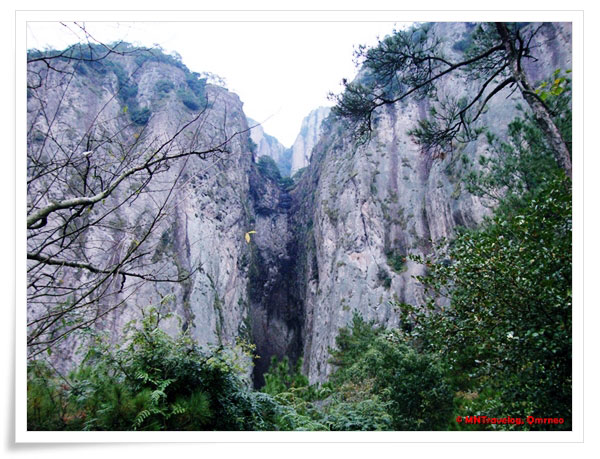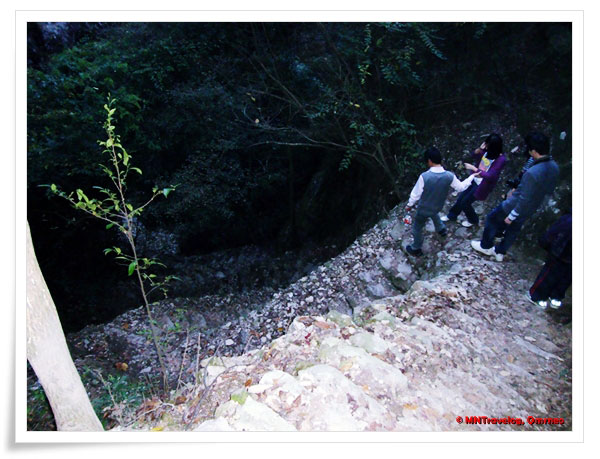 Then the last stoppage of the day in fact night was the night view of Lingfeng.  We had the beautiful night view of the peaks. Why it is beautiful is as the peaks will be seen making different posture. Posture like Rabbit, Young Couple, Old Grandma face, Girl lying on the wall. It was amazing to see these creatures on Rough Mountain.
The day trip then ended with our stay in an International Hotel .I had a nice sleep after a tiring day.
Second day:
The day started with morning call at 6:30 AM. Need to reach at breakfast room by 7:00 AM. So we all were on time. Today after breakfast we drove to Xiao Long Pool (小龙湫). Started our walk with some interesting peaks.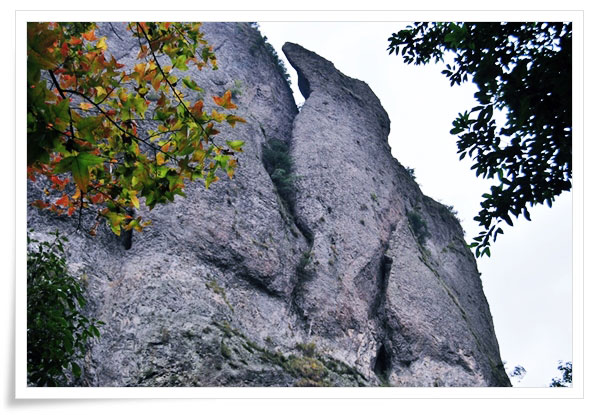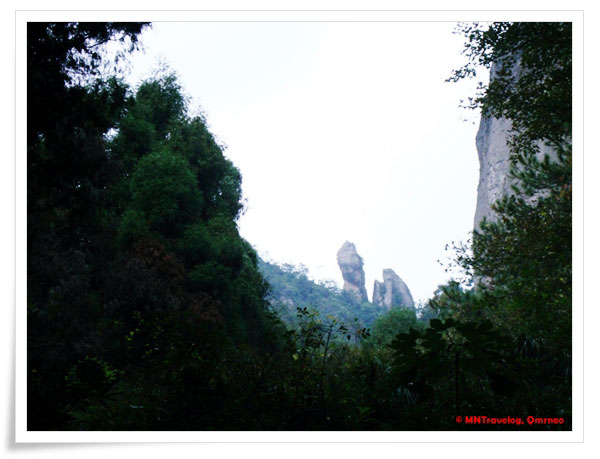 Then we reached to a temple on the top. After that we need to go to the top of mountain. But to my surprise they have a elevator to the top of mountain (Check the snap down). Salute to China government construction.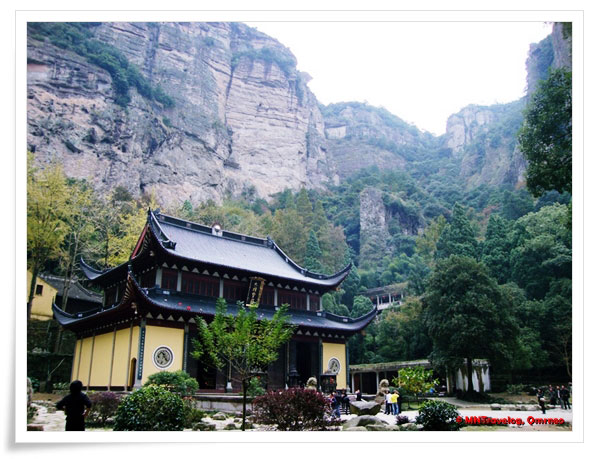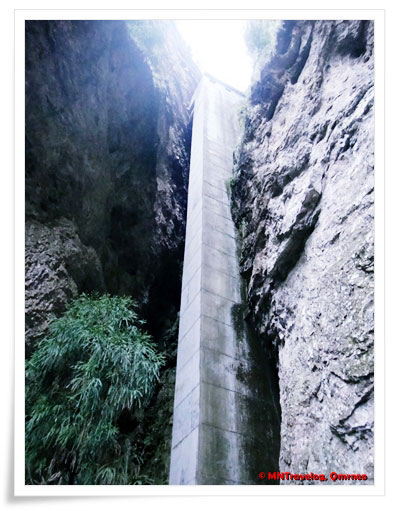 The passage was build on the side of mountain to go around it. No doubt I had a some amazing experience there. Check out the snap …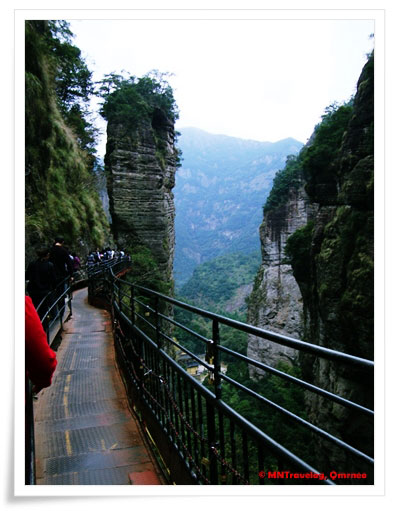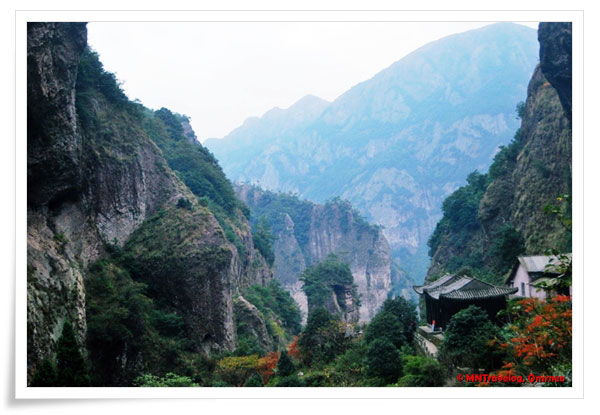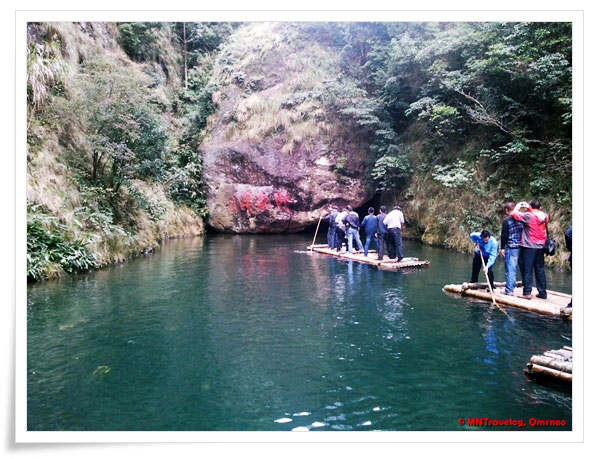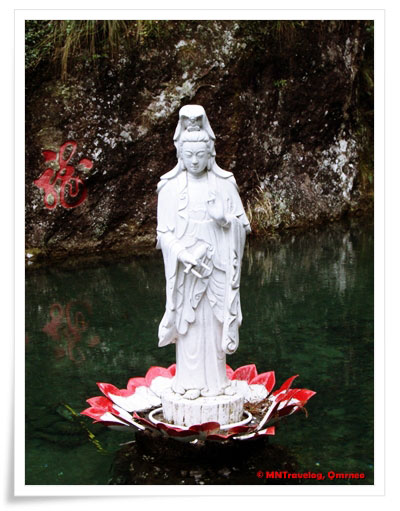 There is some Yeongam Feidu (灵岩飞渡) in short, mountain performance also which one of the major attractions. After seeing the performance we started to move back. Just want to say had a very nice trip with my best mates in China.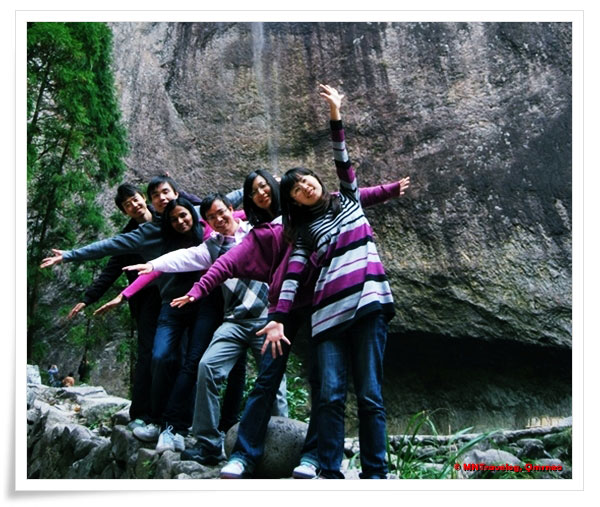 Our trip to the Yandang Mountain, Wenzhou City, China was a great chance to see the beauty of Mountains in China. We will be exploring more places soon. Happy Holidays !